Russia deployed former Wagner mercenaries near Skadovsk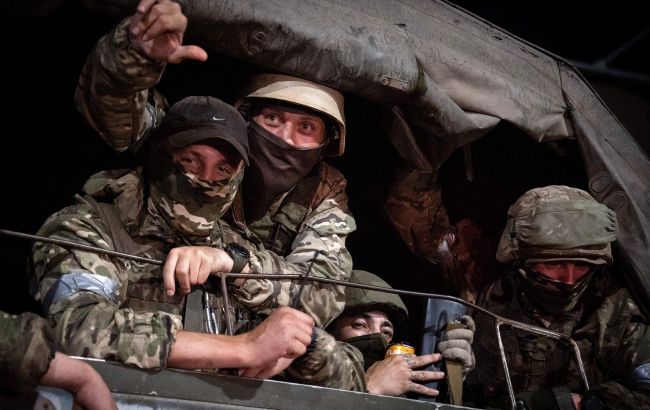 Russia has deployed former Wagner mercenaries near Skadovsk (photo: Getty Images)
The Russian Federation has reportedly relocated former fighters from the Wagner PMC (Private Military Company) to the temporarily occupied Skadovsk, according to the National Resistance Center.
According to the center, near the temporarily occupied Skadovsk in the Kherson region, the Russians have set up a camp where former fighters of the Wagner PMC are located.
According to underground sources, the former Wagner militant are not provided with anything. All logistical problems are entirely shifted onto so-called volunteers.
Former mercenaries lack transportation and personal protective equipment. Currently, the command of the Russian occupation forces on-site is determining the further deployment of these fighters.
Mercenaries of the Wagner Private Military Company
According to British intelligence, hundreds of fighters formerly associated with the Wagner PMC have started redeploying to Ukraine individually and in small groups to participate in the war as part of various Russian units.
As stated by Mykhailo Podolyak, an Advisor to the Head of the Office of the President, these remnants are filling gaps in the Bakhmut direction, and the Wagner PMC itself no longer exists.
Illia Yevlash, the spokesperson for the Eastern Operational Command of the Ukrainian Armed Forces, reported that Wagner PMC mercenaries are present in the territory of the Eastern Operational Command. Currently, some of the mercenaries are renegotiating contracts with the Russian military and returning to Ukraine from Belarus.