Russia cynically confirms strikes on Swedish plant in Lutsk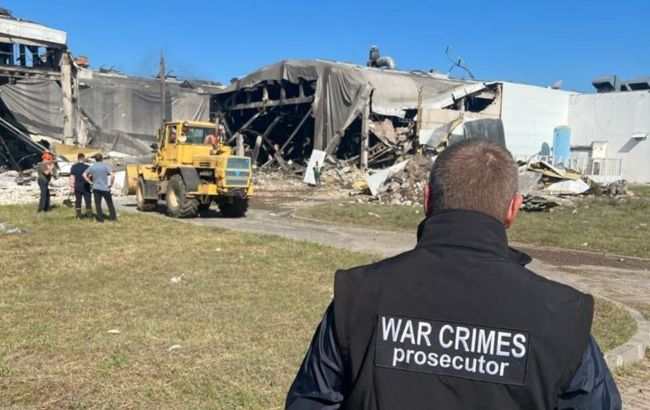 Russia cynically confirmed strikes on Lutsk (Photo: t.me/prokuraturaVolyn)
The Russian Embassy in Sweden cynically confirmed the strike on the SKF, a Swedish company's plant, during the night before Tuesday. The Russians claimed that it was supposedly a legitimate military target, according to a statement from the Russian embassy.
The Moscow representation recalled the propagandistic statement of the Russian Ministry of Defense about strikes on "key enterprises of the military-industrial complex of the Kyiv regime."
"Don't you see the connection? Then let us explain: this plant in Lutsk is part of the Ukrainian military-industrial complex, it produced bearings for Ukroboronprom (state-owned weapons producer- Ed.). Of course, there's not a word about this fact in the Swedish press," the comment states.
After this, the Russian Embassy jumps into direct threats, promising that "not only the supplied Swedish equipment will be affected, but also the enterprises of the military-industrial complex that work for them."
However, the Russian terrorists, of course, did not provide any evidence of cooperation between the Swedish plant and Ukroboronprom.
Shelling of Ukraine on August 15
Today, due to a nighttime missile attack by Russia, explosions were heard in a number of cities.
In particular, in Lviv, hits on residential buildings and the territory of a kindergarten were recorded.
In Lutsk, there were hits on one of the industrial enterprises, resulting in the death of three people. Enemy rockets struck a plant of the Swedish bearing manufacturer SKF.
In Dnipro, there is also an impact on an industrial enterprise, resulting in two people being injured.
Read more about the nighttime missile attack in RBC-Ukraine material.