Russia crafting long-term propaganda targeting U.S and Europe: NYT reports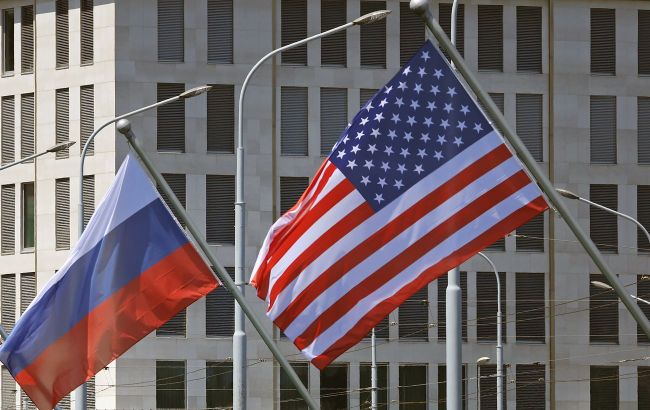 Russia is preparing a long-term PSYOP aimed at the US and Europe (Photo: Getty Images)
Russian intelligence agencies are using special methods of influence to conceal Kremlin's involvement in cultivating pro-Russian and anti-Ukrainian messages in the United States and Europe, according to The New York Times.
Russian intelligence services are preparing a long-term information-psychological operation aimed at the United States and Europe, intending to manipulate public opinion and conceal their involvement through special methods.
According to The New York Times, American intelligence agencies believe that the Kremlin seeks to restore its influence on public opinion, manipulate it, and simultaneously hide the involvement of its intelligence agencies.
Specifically, the Russian Federal Security Service (FSB) is covertly using allies within independent organizations to spread propaganda and build connections with new leaders. These efforts are designed for the long term.
Russia aims to develop a network of "young leaders" who would support Moscow and promote pro-Russian ideas in their countries.
Special operations by Russia have been directed at strengthening the Kremlin's position among American and European audiences, as well as creating an illusion of mass popular protests.
According to U.S. intelligence, four Russian citizens have been identified as agents operating in other countries on behalf of Russia. Notably, Natalia Burlinova, accused of espionage, has been put on international wanted lists. Her activities included recruiting American citizens in educational institutions for involvement in a non-governmental organization called Creative Diplomacy.
The Russian FSB provided financial support to this organization, considering it part of their "grooming campaign." The aim was to create a network of "future Western influencers" who could advocate for Kremlin interests.
Russian disinformation and propaganda against Ukraine
Recently, the Main Intelligence Directorate of the Ministry of Defense noted that Russian political technologists have prepared a new round of disinformation campaigns aimed at internationally discrediting Ukraine and fueling domestic political conflicts.
According to Vadym Skibitskyi, a representative of the Ukrainian Defense Intelligence, Russia's current propaganda is aimed at attempting to destabilize internal unity within Ukrainian society and erode trust between Ukraine and its allies.
In mid-August, the Center for Strategic Communications and Information Security reported that Russia launched another information-psychological operation on social media, attempting to ignite hatred toward residents of the Lviv region.
Furthermore, there is misinformation circulating that former U.S. President Richard Nixon predicted an American war in Ukraine. However, this is a fake story.
Moreover, Russia has resorted to another information-psychological operation against Ukraine, spreading reports of a supposed "destroyed energy infrastructure."