Russia continues construction of Shahed production plant: Satellite images surface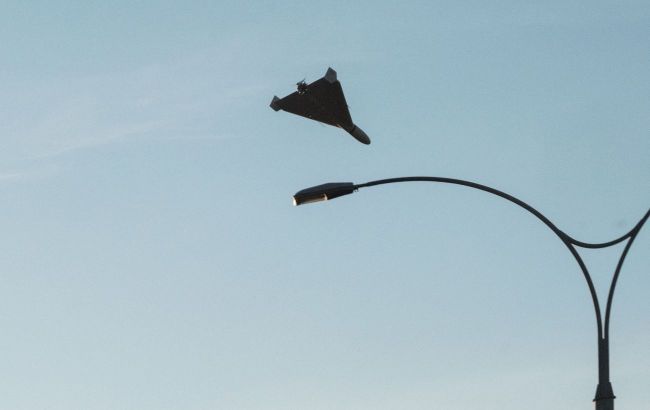 Illustrative Photo: Russia Continues Construction of 'Shahed' Production Plant" (Getty Images)
Russia continues construction of the Shahed production plant in the Republic of Tatarstan. Satellite images confirm this, writes ISIS Online.
According to the published information, the Alabuga plant has set up the production of drones with the help of specialists from Iran. With the onset of winter, the production of drones is accelerating. This may indicate that Russia plans to increase the number of attacks on Ukraine.
In particular, two buildings of the plant have undergone changes since the beginning of the year and expanded. They now correspond in size to five test chambers for the production of Shahed-136, included in the building scheme. They are also connected by a corridor.
However, interestingly, the corridor does not connect these two buildings but likely leads from the southern third of building 8.2 to the southern third of building 8.1. Then the corridor goes up along the western side of building 8.1 to the upper third.
Judging from the images and building plans, at least the upper area of building 8.1 is intended for the production of Shahed. Additionally, Alabuga is establishing physical security perimeters around buildings 8.1 and 8.2.
Location of the Plant
The plant is located 800 km east of Moscow in the Republic of Tatarstan. 66% of Alabuga is owned by the federal government, and 34% belongs to the republic.
Iran-Russia collaboration
Since the beginning of the full-scale invasion, Russia has sought Iran's assistance in supplying Shahed kamikaze drones. The adversary regularly uses these UAVs for attacks on Ukraine's military and civilian infrastructure. Due to Kremlin assistance, numerous sanctions have been imposed against Tehran.
In June, the coordinator of the National Security Council at the White House, John Kirby, stated that Iran was actively involved in building a Shahed production plant in Russia.