Russia conserves artillery shells on the southern front - UK intelligence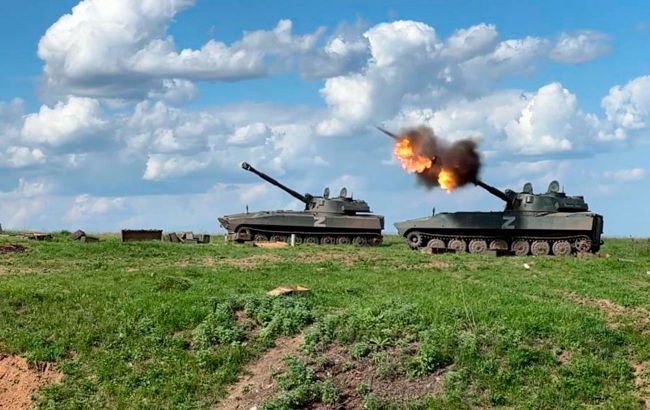 Russia may have started conserving artillery shells on the southern front (Getty Images)
Russian occupiers are likely attempting to conserve their artillery shells on the southern front in Ukraine, according to British intelligence data.
Both the Ukrainian Armed Forces and the Russian troops have achieved marginal advances in different areas of the front over the last week.
In the northeast, Russian forces have attempted to push west through forests west of Kremina. Ukraine continues to resource significant efforts around Russian-held Bakhmut.
According to intelligence sources, the Russian forces there are "Russian forces are likely fragile but holding for now."
Further south in the Donetsk region, especially around Avdiivka, Russian forces continue to attempt local assaults, with little success.
"In the south, Ukraine continues to attack on at least two axes but is unlikely to have yet broken into Russia's primary defensive lines. In this area, Russia has likely implemented a shell-rationing regime for artillery in an attempt to preserve its critical indirect fire capability," the intelligence report states.
The report emphasizes that in the Kherson region, Ukraine maintains a small bridgehead on the left bank of the Dnipro River near the ruined Antonivsky Bridge which is an added challenge for Russian commanders who are likely concerned about the vulnerability of their south-western flank.
Ukrainian counteroffensive
Ukrainian forces launched their counteroffensive in June, successfully recapturing several settlements in the southeastern part of the country.
According to Andrii Kovaliov, a spokesperson for the General Staff of the Ukrainian Armed Forces, Ukrainian soldiers achieved success in the Zaporizhzhia region and in the south of Donetsk region on July 17.
Ukrainian defenders are advancing near Bakhmut, attacking from the north and south of the city, and have already captured dominant heights. This establishes Ukrainian fire control over Bakhmut.