Russia can maintain defense 'for a lifetime' if no active actions are taken: Ukrainian Intelligence chief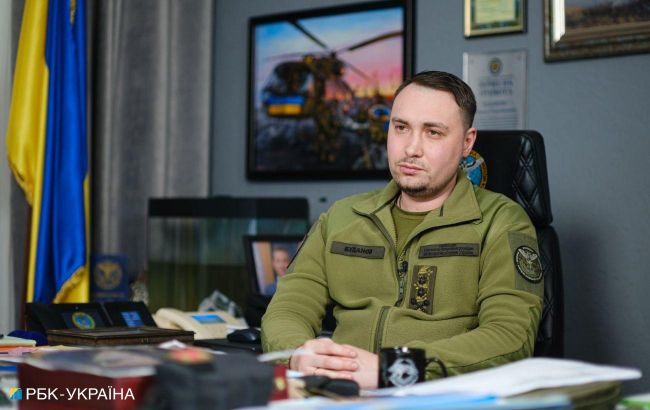 Kyrylo Budanov, Head of the Ukrainian Defense Intelligence (Photo: Vitalii Nosach, RBC-Ukraine)
In the Russian Federation, there is only a limited human resource left. The enemy can maintain occupation defense for a lifetime if Ukraine doesn't take action, according to the statement made by the Head of the Defense Intelligence of the Ministry of Defense of Ukraine, Kyrylo Budanov, in his interview with "Radio Liberty."
"There is no resource left for Putin, except humans. There is no other resource left, no economy, no military-industrial resource, the reserves are depleted. They have a significant amount of human material, but that's the only thing they have in sufficient quantity," stated Budanov.
According to the head of the Ukrainian Intelligence, the Russian Federation has exhausted its resources and is forced to seek supplies from third countries. He explains the resource shortage by the fact that over the last 30 years since the collapse of the Soviet Union, the aggressor state has not replenished its resources in any way.
"In recent years, Russia was the second or third country in terms of exports. Meanwhile, there were also black market exports. Much more was going into the black market than the legitimate one," noted the head of the Intelligence.
After the start of the full-scale invasion, Russia and Ukraine "encountered" the war with what they had. In just half a year, the Russians began to travel to Iran, Africa, and Cuba, as their industrial capacity was destroyed, and their production rates did not meet the needs.
Meanwhile, Russia has a sufficient human resources to defend temporarily occupied territories of Ukraine "for a lifetime" if the Ukrainian side does not take active actions.
"They can hold the defense (of the temporarily occupied territories-Ed.) for a long time. If we don't take active actions, they can hold on for a lifetime," Budanov emphasized.