Russia attempting to circumvent sanctions to boost mobilization, arms production - ISW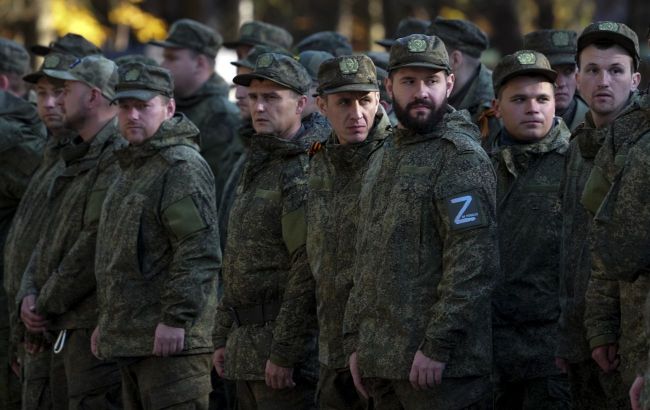 Russian military (photo: Getty Images)
The Russian government is attempting to circumvent sanctions through military-technical cooperation with Commonwealth of Independent States (CIS) countries, reports the Institute for the Study of War (ISW).
Sanctions evasion
According to the institute, Russia is attempting to circumvent sanctions imposed by the European Union and is thus increasing its cooperation with countries in the Commonwealth of Independent States (CIS), including Azerbaijan, Armenia, Belarus, Kazakhstan, Kyrgyzstan, Tajikistan, and Uzbekistan.
As stated by Russia's Minister of Defense, Sergei Shoigu, the defense ministers of the CIS countries have also established a military scientific research organization and a joint humanitarian demining unit.
Enhancement of mobilization
Russia is relaxing its control over Ukrainians attempting to leave the occupied territories towards Russia. However, collaborators continue to forcibly transport children from the occupied regions of Ukraine to Russia.
In addition, Russia has announced that a six-month draft cycle will begin on October 1st. However, in some areas of the Russian Far North, the draft will start on November 1st due to adverse weather conditions.
Furthermore, Russian authorities claim that the draft will take place "in all subjects of the Russian Federation," including the occupied territories in Ukraine.
Russian laws, which illegally incorporated Ukrainian territory into Russia in October 2022, indicated that the draft for military service in these territories would begin in 2023. However, Russian officials announced it one day before the start of the spring draft in 2023.
Mobilization in temporarily occupied territories of Ukraine
Russian occupiers are intensifying mobilization efforts in the temporarily occupied territory of Ukraine, including in the Kherson region, despite earlier assurances from local authorities that there would be no mobilization. Additionally, in the Luhansk region, Russian occupiers plan to conscript minors into their army.
As previously clarified by the General Staff of the Armed Forces of Ukraine, during this new wave of mobilization, Russia intends to conscript between 400,000 to 700,000 individuals. This mobilization will affect not only Chechnya but also the temporarily occupied territories of Ukraine.