Russia attacks southern Odesa region with Shaheds on September 4: Details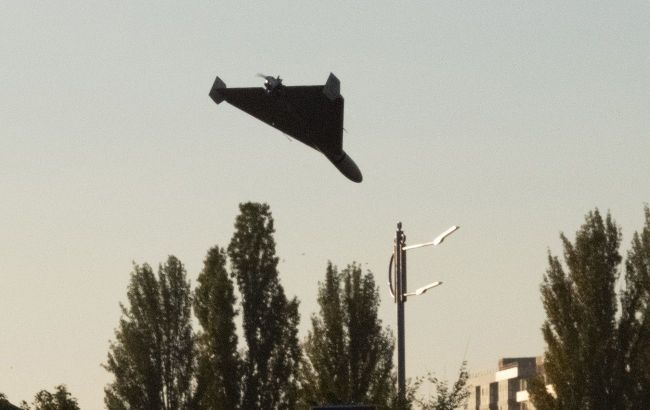 Russia attacks southern Odesa region with Shaheds on September 4 (Getty Images)
Russian occupiers attacked the south of the Odesa region, including Izmail, with Shahed combat drones launched in groups last night. Air defense systems were active in the region against enemy targets, according to the command of the Ukrainian Air Force and the head of the Odesa Regional Military Administration Oleh Kiper.
These attacks in Odesa have been ongoing for several hours. The military informed the public about the threat of an enemy aerial attack in this region around 2 o'clock in the night. As of half past six in the morning, the attacks continue.
The attacks lasted until around 5:30 in the morning when the air raid alert was canceled in the Odesa region.
The towns at risk of attack included Prymorsk, Izmail, and Kilia district, which is the southern part of the Odessa region.
Russian forces launched several groups of combat UAVs from the Black Sea.
As Oleh Kiper mentioned around 4:00, the enemy drone attacks lasted for hours. He urged residents of the Izmail district to seek shelter and advised them to stay informed, and not to record or share the work of air defense systems online.
Another group of enemy combat drones was also spotted in the Kilia district, moving along the border with Romania.
Around 5:20, the military issued a call to residents: "Izmail - enemy combat UAVs are heading your way, and there are some in the Kilia district. Izmail - take shelter!" Meanwhile, local social media groups and Telegram channels reported explosions in the Izmail district, the operation of air defense systems in the region, and reported downed enemy targets.
Around half-past six in the morning, when the air raid alert was canceled in the Odesa region, the Air Force command reminded people that posting online the work of air defense systems is prohibited and stated that official information about the number and types of downed aerial targets would be published later after data is compiled.
Russian attack on the night of September 4 and strikes on Odesa ports
Tonight, Russian invaders once again launched an aerial attack on Ukrainian territory. The Air Force command had warned about the threat of the enemy using ballistic missiles for strikes, as well as attack drones.
Specifically, this danger was announced not only for the Odesa region but also for the Kherson region.
Prior to this, on the night of September 3, Russian forces launched several waves of Shahed drones from the south and southeast toward the port infrastructure of the Danube region in Odesa.
In total, the occupiers launched 25 kamikaze drones. Ukrainian Air Defense Forces shot down 22 of them. Three more drones struck one of the ports. According to local media reports, the occupiers attacked the port of Reni. A fire broke out there, and two people were injured.