Russia-Africa Summit turns to be diplomatic fiasco: Boycott among African nations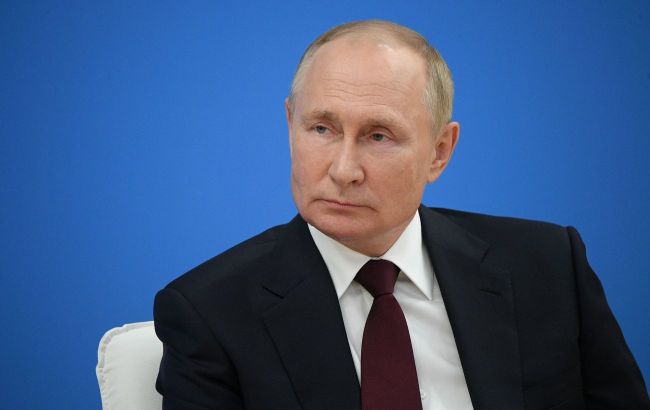 Russian dictator Vladimir Putin (Photo: Getty Images)
The heads of the majority of African countries decided to boycott the Russia-Africa Summit. 38 out of 55 African nations did not send their leaders to the summit, according to The Moscow Times.
The Russia-Africa Summit, aimed at demonstrating new diplomatic ties with Russia, faces a boycott. 38 out of 55 African countries have not sent their leaders to the summit scheduled for July 27-28.
According to Yuri Ushakov, an aide to Russian dictator Putin, only 17 countries will be represented by their heads of state. Another 10 African nations have sent prime ministers, while almost half of the summit participants have delegated lower-level representatives.
"We won't raise any claims because, firstly, they might have other pre-planned events involving the participation of heads of state. And secondly, whoever could make it, did," stated Oleg Ozerov, the ambassador-at-large of the Russian Ministry of Foreign Affairs.
Despite the nuances, Ushakov revealed that Putin plans to personally meet with each African leader.
The dictator is scheduled to hold negotiations with the presidents of
Egypt,
Mozambique,
Burundi,
Zimbabwe,
Uganda,
Eritrea,
the Central African Republic,
Libya,
Cameroon,
Senegal,
South Africa,
Burkina Faso,
Guinea-Bissau,
Mali,
Congo.
In the Kremlin's statement, it was announced that Putin will deliver a significant speech at the summit, discussing the formation of a "new world order" based on "multipolarity and equality" of all states.
Arrest warrant for Putin
In March of this year, the International Criminal Court issued an arrest warrant for Russian dictator Vladimir Putin. A warrant was also issued for Maria Lvova-Belova, the authorized representative for children's rights under the President of Russia.
As per the court's decision, Putin can be arrested in 123 countries worldwide that have ratified the Rome Statute or recognized the ICC's jurisdiction.
Ukrainian Prosecutor General Andrii Kostin asserted that the Hague order allows for Putin's arrest beyond Russia's borders and for extradition to court.
BRICS Summit
At the end of August, the BRICS (Brazil, Russia, India, China, and South Africa) summit will take place in South Africa. However, Putin's visit remained uncertain due to the ICC's issued arrest warrant.
According to South African legislation, the country must arrest Putin if he arrives. South Africa attempted to provide immunity for the dictator.