Romanian President makes statement about Russian drones' fall on country's territory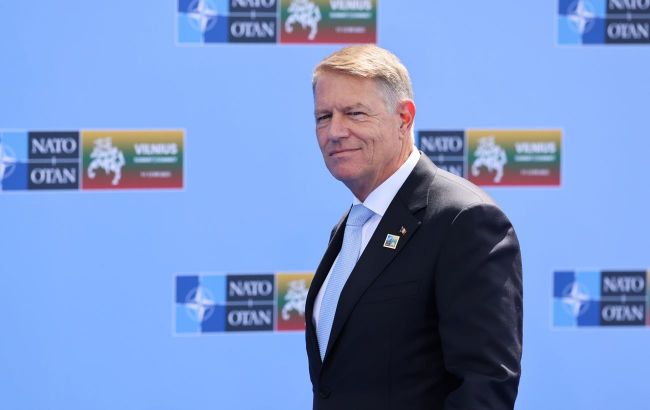 Romanian President Klaus Iohannis (Photo: Getty Images)
The falling debris of Russian drones on Romanian territory is not considered an attack, but the incidents are a "serious problem," according to Romanian President Klaus Iohannis.
Iohannis made this statement during the Columbia University in New York World Leaders Forum. Responding to questions from students, the President mentioned that debris from Russian drones had been found three times on Romanian territory.
He stated that no one had been harmed but emphasized that these incidents were not insignificant.
According to him, following these incidents, Romania has reached agreements with its allied countries to strengthen air defense in the region.
Iohannis emphasized that although Russia's attacks were not directed at Romania, the situation was unacceptable. He pointed out that drones were not targeting Romania, but he considered the issue of their debris falling on the country's territory a significant problem that required attention.
The Romanian leader also added that people living on the Romanian side of the Danube near the border are afraid of Russia's attacks but understand the importance of supporting Ukraine.
"They see the bombings on the other side and think that if we just stand and watch, we could be next," the President noted.
Background
On the night of September 4, when Russian occupiers attacked the Odessa region, debris from a Russian "Shakhed" drone fell on Romanian territory, a NATO member.
Initially, the Romanian Ministry of Foreign Affairs and Defense denied this information. However, on September 5, Romanian Minister of Defense Angel Tilvar acknowledged that debris from a Russian drone had fallen on Romanian territory near the Ukrainian border.
Subsequently, two more times, debris from Russian drones that had attacked Ukraine's port infrastructure was found on Romanian territory.