Romania has record levels of Ukrainians' employment: What are the compensation?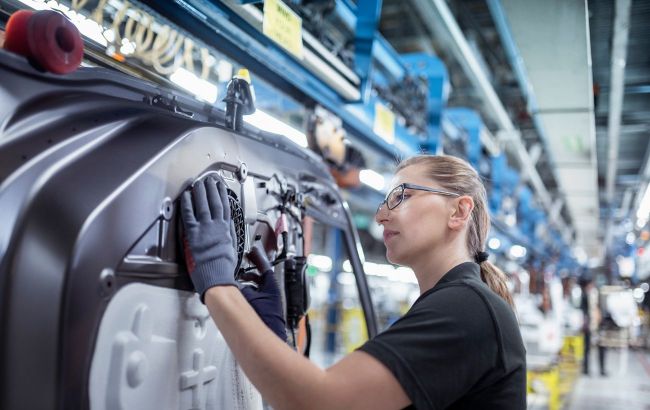 Romania has a record rate of employment of Ukrainians (Photo: Getty Images)
Since the beginning of the war, 7,000 Ukrainian citizens have found employment in Romania. 500 Romanian employers have expressed readiness to hire Ukrainians, and the number of such vacancies is increasing.
What jobs are most often offered to Ukrainian citizens and how much they can earn informs the EWL migration platform.
Ukrainian refugees come to work for 4-5 months
According to the Ministry of Labor of Romania, 6,954 Ukrainian citizens were officially employed in the country in September. Before the full-scale invasion, 1,125 labor contracts were concluded with Ukrainians.
Most often, Ukrainians are offered simple physical work that does not require knowledge of the Romanian language or experience, according to experts from the EWL migration platform.
In the fall, there are vacancies for Ukrainians in Romania in the automotive, food, and processing industries and bakeries. These enterprises are primarily located in large cities or their suburbs.
The minimum wage in the country is about 600 euros. In a month, one can earn 900-1200 euros, and during the high production season, up to 1500 euros.
At the same time, many employers provide free accommodation and transportation to work, issue food vouchers that can be used in supermarkets, and arrange childcare for Ukrainian women.
"Ukrainian refugees come to work in Romania for 4-5 months, take a break for 1-2 months, and return. About 20% of our clients follow these trends, and these tendencies became pronounced in the summer. This indicates the formation of a phenomenon of labor migration and seasonal work for Ukrainian refugees in Romania," said Marcin Kolodziejczyk, Director of International Recruitment at EWL.
Romania is chosen for temporary protection after another country
Romania is often selected for temporary protection after another EU country.
Thanks to a simplified approach to legalization and employment, Romania often becomes a choice. Romania does not refuse temporary protection if a person has sought refuge in another EU country.
"Ukrainian refugees have tried to live in several European countries over the past year and a half. At the same time, conditions somewhere do not suit or knowledge of English is required, as in the Netherlands. Not all EU countries reissue temporary protection, while Romania willingly accepts everyone. The country has significant staffing needs, so it seizes the opportunity to fill the labor shortage. The number of vacancies for Ukrainian workers is increasing every month," the expert notes.
In August, Romania hosted 137,850 citizens of Ukraine with temporary protection. In October, an average of 9,000 people from Ukraine entered Romania daily.
Recently, Romania made essential decisions regarding integrating Ukrainians into the labor market and protecting people with disabilities. Ukrainians are offered Romanian language courses.