Romania to allocate 50 million euros under EU program to subsidize Ukraine's debt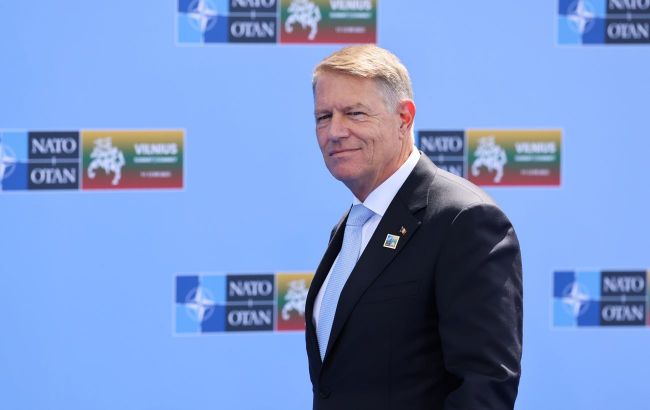 President of Romania Klaus Iohannis (photo: Getty Images)
The Romanian government will allocate 50 million euros to subsidize the interest on Ukraine's repayment of the 18 billion euro EU loan, reports Romania Insider.
The EU borrows money it provides to Ukraine on international capital markets, and over the past year, interest has accumulated on this loan. The 18 billion euro loan was extended to Ukraine as short-term financial assistance.
"Given Ukraine's difficult situation, the EU is providing additional support from member states, covering the costs of the interest rate. The subsidizing of the interest rate will be carried out by member states through additional voluntary contributions," as stated in the emergency resolution of the Romanian government.
The 50 million euros will be allocated from Romania's national budget and disbursed over the period 2024-2027, averaging around 12.3 million euros per year.
National contributions were calculated based on each member country's share of the Union's Gross National Income (GNI) and taking into account reasonable assumptions regarding the interest rates on funds raised.
Macrofinancial assistance
In 2023, the EU is set to provide Ukraine with 18 billion euros in macro-financial assistance. The loan term extends over 35 years, and instead of Ukraine, the EU will handle interest and other loan servicing payments.
Macro-financial assistance is directed towards funding priority expenditures in the state budget, including social and humanitarian aspects.
The Ukrainian government anticipates receiving assistance from international partners totaling $41.4 billion in 2024. The EU's macro-financial assistance will account for $9 billion.
Furthermore, the European Commission has proposed the creation of a new instrument for Ukraine within the EU budget. This instrument comprises grants, loans, and guarantees to cover a portion of Ukraine's ongoing expenses and finance urgent reconstruction projects. It will ensure consistent financial support until 2027 and cover 45% of Ukraine's budget deficit during this period. The plan includes establishing a Ukrainian Fund with a volume of 50 billion euros.