Rheinmetall to open an armoured vehicle production plant in Ukraine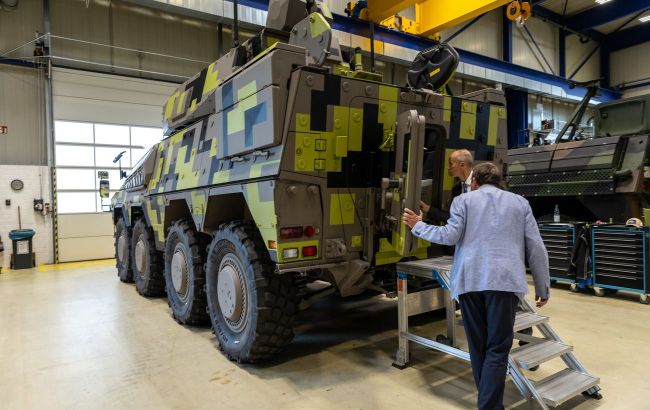 Rheinmetall to open an armoured vehicle production plant in Ukraine (flickr by CDU Fraktion Hessen)
German arms manufacturer Rheinmetall plans to open its armored vehicle production plant in Ukraine within 12 weeks, according to an interview with Rheinmetall CEO Armin Papperger on CNN.
"[Ukrainians] have to help themselves — if they always have to wait [for] Europeans or Americans [to] help them over the next 10 or 20 years… that is not possible," he said.
The plant is estimated to cost $218 million and aims to produce approximately 400 tanks per year. The facility will also be involved in the construction and repair of German armored transport vehicles, specifically the Fuchs.
CNN highlights that Rheinmetall's move will alleviate concerns of other Western defense companies regarding establishing production in Ukraine, a country currently engaged in a state of war with Russia.
Rheinmetall plant

Rheinmetall is a German company specializing in the manufacturing of German tanks and other types of armored transport and vehicles.
The company is also engaged in the repair of weaponry which is subsequently transferred to Ukraine. Recently, they agreed to transfer 14 Leopard 2 tanks to Ukraine on behalf of the Dutch government.