Rheinmetall received large order for Ukraine from the German government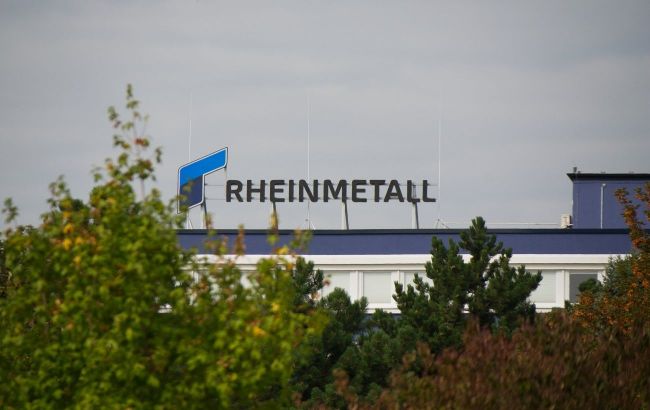 Rheinmetall received large order for artillery shells for Ukraine (Photo: flickr.com)
The German government has placed a large order with the German arms company Rheinmetall to supply 155mm artillery ammunition under an existing framework contract. Tens of thousands of L15 projectiles will be delivered to the Armed Forces of Ukraine, according to the press service of Rheinmetall.
In addition, the arms giant is expected to supply standard 155mm Assegai projectiles for the German army.
The order's cost is reportedly in the lower three-digit million euro range, with deliveries planned for 2024.
Previously, in July, Rheinmetall announced the signing of a new framework agreement on artillery ammunition with the Bundeswehr until 2029 and the expansion of an existing contract (potentially worth around 1.2 billion euros).
"The contracts encompass the delivery of several hundred thousand shells, fuses and propelling charges," the company explained.
The release also notes that the large-scale military aggression of the Russian Federation against Ukraine "compelled the armed forces of numerous nations to replenish their ammunition stocks," and in this context, the concern has already received several large orders for artillery ammunition.
Other Rheinmetall orders for the Ukrainian military
The German conglomerate Rheinmetall is already involved in several projects to support Ukraine. These include the supply of infantry fighting vehicles Marder, ammunition of various calibers, field hospitals, military trucks, and soon the reconnaissance system LUNA Next Generation.
Additionally, the company is a partner in various multilateral agreements, including Ringtausch. This procedure, developed by the German government, aims to support Ukraine in cooperation with European neighbors of Germany and NATO partners.
Yesterday, on October 5, Rheinmetall secured another contract to supply automated reconnaissance systems to Ukraine, namely the SurveilSpire drone defense system, designed for surveillance and neutralization of enemy drones.
The Rheinmetall plans to open a joint venture in Kyiv with Ukraine, focusing on the production of military equipment.