Reuters captures Kyiv air defense in work - Air Forces respond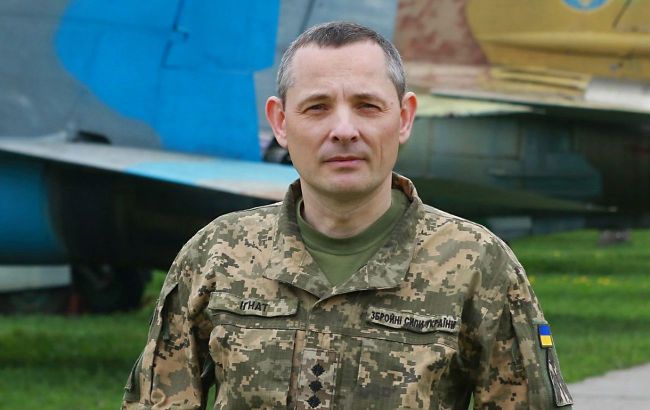 Spokesperson of the Air Force of the Armed Forces of Ukraine Yurii Ihnat (armyinform com ua)
Ukrainian intelligence agencies will investigate Reuters and the public channels that shared photos after the overnight attack on Kyiv. They exposed the operation of air defense systems in the capital, as Spokesperson of the Air Force of the Armed Forces of Ukraine Yurii Ihnat says to Ukrainian TV.
"If there are any violations there, the relevant services will determine whether there is sensitive information there, how sensitive it is, and why it needs to be done at all," Ihnat said.
He reminded Ukrainians and foreigners that when it comes to data related to the defense of the country, it should be handled responsibly.
"We once again call for (spreading information, - ed.) to be done more cautiously," he emphasized.
What happened
Tonight, Russians once again attacked Ukraine with kamikaze drones. Air defense was active in the capital and the Kyiv region.
After the overnight attack, Reuters posted photos online showing the operation of air defense systems in Kyiv. These images were spread by the largest Ukrainian Telegram channels.