H&M back to Ukraine: Custumers' emotions, photos and videos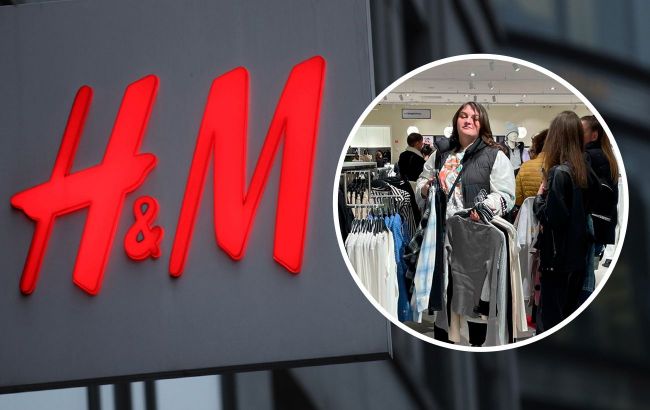 H&M stores reopen in Ukraine (RBC-Ukraine collage)
H&M stores in Ukraine reopened on November 9. For the first time since the start of the conflict, the doors to this popular brand's stores have opened in two shopping centers located in Kyiv, according to RBC-Ukraine.

The first two H&M stores in Kyiv opened on November 9, located in Lavina Mall and Respublika Park.
Lavina Mall features a spacious store spanning 3000 square meters, where the initial H&M store in Ukraine was launched in 2018. The store offers all departments including clothing, accessories, and H&M Home.
Meanwhile, style enthusiasts congregated outside the retail outlets in Kyiv's shopping centers during the grand opening and eagerly embraced the invitation.
Opening of the H&M store in the Respublika Park shopping center (photo: Ivanna Pashkevich, RBC-Ukraine)
We were able to interview the customers of this establishment.
"I was excited about the new store opening. I only knew about it yesterday, after it had already opened in the Respublika Park. I had never been to an H&M store in Ukraine before the invasion, only abroad," the Ukrainian woman informed us.
Did you wait in line at the checkout for a long time?
"Yes, very long. I didn't even dare to go into the fitting room. But I am fortunate to have purchased a pretty coat, and I am happy to go to work," the woman added.
The timeline for the opening of the remaining stores in Kyiv and other major cities in Ukraine is currently unknown. Previously, H&M Group announced that some stores would open in late November, while the rest would open in early December 2023.
Additionally, two more stores are anticipated to open in Kyiv in the upcoming weeks, along with another one in Lviv.