Champions League returns on November 7: Full schedule of Tuesday's matches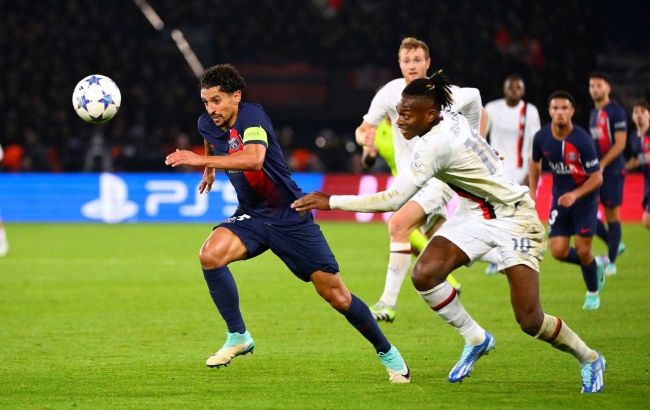 Paris have already played with Milan at home (Photo: psg.fr)
The fourth round of the 2023/24 Champions League group stage is scheduled to commence on Tuesday, featuring eight matches that will be played across Europe, according to the tournament's official website.

The latest round of the main European Cup kicks off with two matches at 7:45 PM. Spanish team Barcelona will visit Shakhtar Donetsk, while Borussia Dortmund hosts English side Newcastle.
The main match of the night begins at 10:00 PM when the team of the same name faces French powerhouse Paris Saint-Germain at Milan's San Siro Stadium. Simultaneously, Atletico Madrid takes on Celtic Glasgow, and Lazio Rome goes head-to-head with Feyenoord Rotterdam.
In London, Manchester City will face the Swiss Young Boys simultaneously with Red Star hosting German RB Leipzig in Belgrade, and Antwerp visiting Porto.
List of Tuesday's matches in the 4th round of the Champions League group stage:
Borussia D - Newcastle, 7:45 PM
Shakhtar vs Barcelona, 7:45 PM
Atletico vs. Celtic, 10:00 PM
Lazio vs Feyenoord, 10:00 PM
AC Milan vs. PSG, 10:00 PM
Manchester City vs. Young Boys, 10:00 PM
Red Star vs RB Leipzig, 10:00 PM
Porto vs Antwerp, 10:00 PM