Republicans nominated candidate for Speaker of the House position: Criticizes U.S. aid to Ukraine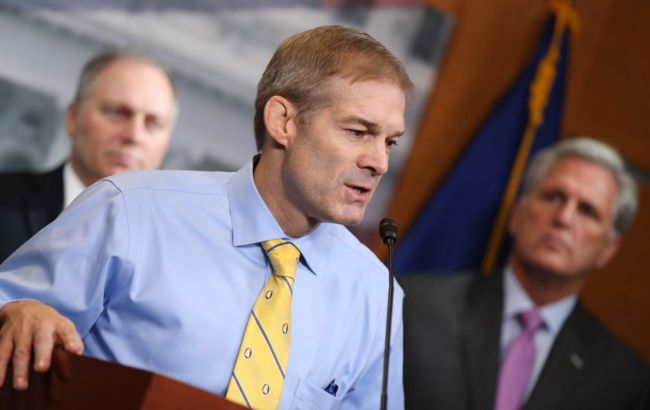 U.S. Congressman from the Republican Party, Jim Jordan (photo: facebook Jim Jordan)
Members of the U.S. Republican Party have chosen Congressman Jim Jordan as their candidate for the position of Speaker of the House of Representatives, reports Bloomberg.
Jordan, endorsed by former U.S. President Donald Trump, defeated Georgia representative Austin Scott. His candidacy will be presented for consideration to the full House of Representatives.
To be elected as the Speaker, a candidate must secure at least 217 votes, which is a majority.
What is known about Jim Jordan
It is claimed that the congressman has been a long-time critic of American aid to Ukraine. He also leads efforts to impeach U.S. President Joe Biden.
He is accused of actively participating in former President Trump's attempts to overturn the 2020 election results. It's worth noting that the former president has been officially charged with a conspiracy to defraud the United States, falsify witness statements, and conspire against the rights of American citizens. He could face up to 20 years in prison.
The vacant position of Speaker of the United States House of Representatives
On October 3, the U.S. House of Representatives forced Speaker Kevin McCarthy into resignation. The decision was supported by 216 members, including 8 Republicans and 208 Democrats, while 210 Republicans voted against it. Currently, the position remains vacant, with temporary duties being carried out by Republican Patrick McHenry.
Politico reported that former President Trump might consider taking this position, and he confirmed his interest in becoming the Speaker for a "short period."
Later, Republicans nominated Steve Scalise for the position of majority leader, but on October 13, he withdrew his candidacy.