'Ready to take any risks' - Ukrainian Foreign Minister about Ukraine's part in 'grain deal'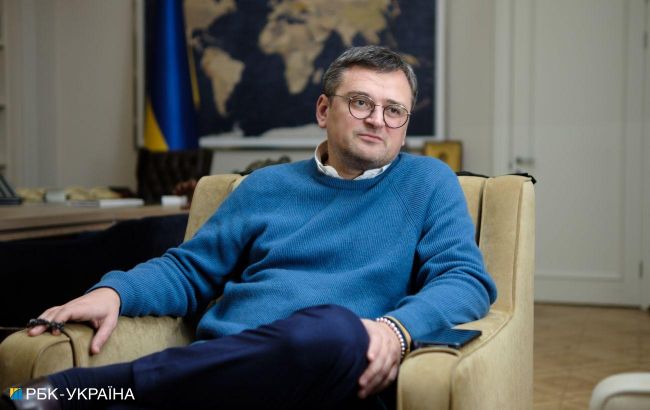 Dmytro Kuleba, Minister of Foreign Affairs of Ukraine (Photo: Vitalii Nosach, RBC-Ukraine)
Despite Russia's withdrawal from the "grain agreement" and its threats to attack civilian ships, Ukraine is willing to take the risk and resume grain exports according to Dmytro Kuleba comments in Time magazine.
"We are ready to take any risks. I think our message to the world is simply: We don't need Russia," stated Kuleba, emphasizing that the risks to civilian ships must be taken into account if grain exports are resumed, as a commercial vessel could be sunk by a Russian missile or mine.
According to the Minister, both Ankara and the UN headquarters should also answer the question of whether they are willing to take this risk upon themselves. Ukraine, on its part, does not wish to jeopardize anyone's life at its discretion but is ready to take the risk to resume grain supplies.
"If you ask us, are you ready to test it? We are. But we have to engage with others on minimizing risks," added Kuleba.
As the publication reports, the last time Russia withdrew from the "grain deal," Ukraine announced the continuation of supplies with the support of Türkiye and the UN. A few days later, Russia reversed its decision and rejoined the deal, allowing the resumption of grain exports. However, this time, as noted by Ukraine's Minister of Foreign Affairs, the enemy's position may not change so easily.
For Russia, as explained by Kuleba, returning to the deal likely offers no advantages. Meanwhile, global wheat prices have risen by 9% following the Russian threats and withdrawal from the deal.
"By terminating the grain deal, they kill two hares with one shot.
Behind all of this diplomatic smoke screen, Russians are just trying to make more money," said Kuleba and added that this step jeopardizes a source of revenue for Ukraine and provides Russia with the opportunity to sell its own grain at higher prices.
Russia withdrew from the "grain deal"
After exiting the "grain deal," the occupying country stated that it would consider all countries under whose flags ships would be directed to Ukrainian ports as participants in the war, and threatened to sink those ships. In response, the Ukrainian military leadership threatened to take similar actions against Russia. This escalation highlights the tensions and risks in the region following Russia's withdrawal from the deal.