Ramstein-15: Ukraine's Defense Allies set up the next meeting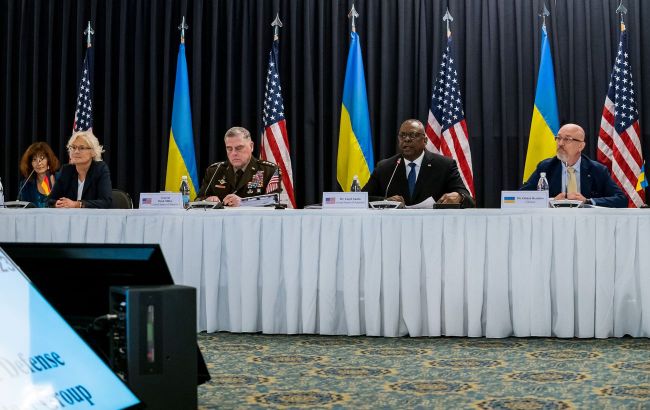 Ramstein-15 - Ukraine's Defense Allies set up the next meeting (Photo: )
The next meeting of the Contact Group on Defense Matters of Ukraine will take place offline on September 19. Ukraine's allies will convene at Ramstein Air Base in Germany, reported Radio Free Europe/Radio Liberty
"Minister Lloyd Austin (U.S. Secretary of Defense) has once again invited defense ministers and senior military officials from around the world to discuss the ongoing crisis in Ukraine and various security issues faced by U.S. allies and partners," the U.S. Air Forces in Europe's press service informed the agency.
This will be the 15th meeting of the Contact Group on Defense Matters of Ukraine.
Ramstein Format meeting
Since April 2022, defense ministers from dozens of countries worldwide have been gathering at meetings to discuss assisting Ukraine, including tanks, air defense systems, and other military equipment.
The last Ramstein-format meeting took place on July 18. Priority topics at that time were the supply of weaponry and equipment needed for territorial liberation and the provision of air defense systems, ammunition, and armor.