Radiation emergency - MOH provided advice on how to respond correctly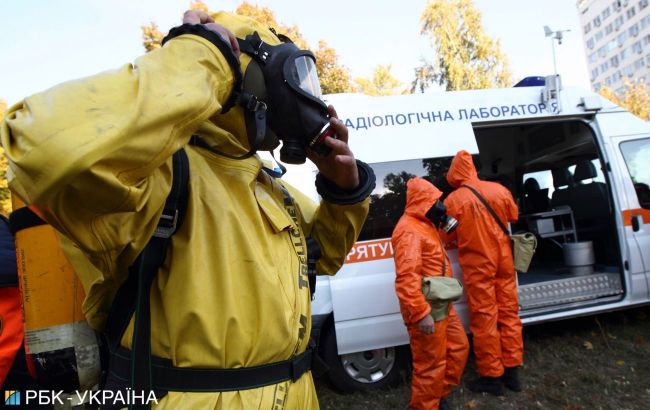 How to act in case of a radiation emergency: MOH provides advice (photo: Vitalii Nosach, RBC-Ukraine)
The risk of a radiation accident at the temporarily occupied Zaporizhzhia Nuclear Power Plant continues due to the terrorists' disregard for all laws and rules of warfare, reports the Ministry of Health's press service.
"First and foremost, remember that nuclear-strategic facilities are built to withstand significant physical damage. Each region constantly monitors the radiation background to ensure that all indicators are within normal limits. This work is carried out by regional monitoring and prevention centers of the Ministry of Health," the press service states.
In the event of an emergency, instructions will be disseminated through the State Emergency Service and local government authorities.
Above all, the most important thing is to stay indoors or seek shelter immediately if you are outdoors.
Stay in shelter
The shelter can be a basement or any other room. Radioactive material settles on the exterior of buildings, so it is important to stay away from their walls and roofs.
"If possible, stay in a windowless room with no external doors, close the windows and doors, seal openings with available materials (tape, damp cloth, etc.), and turn off ventilation systems (air conditioners or heaters) in your home. Stay in the shelter until official authorities provide further instructions," the Ministry of Health advises.
Follow official information
Keep an eye on official announcements from rescue services, police, and local authorities on television or, for example, on the radio. Follow their instructions.
Decontaminate yourself
"Remove the top layer of clothing. This way, you can get rid of up to 90% of the radioactive material. Do it carefully to avoid spreading radioactive dust. Place the clothing in a plastic bag or a sealed container, keep it away from people and pets," the ministry explains.
If possible, wash yourself
It's important to take a shower with soap and wash your hair with shampoo. Do not use hair conditioners, as they can trap radioactive materials. Specifically, do not rub or scratch your skin.
If you cannot take a shower, use wet wipes or a damp cloth. Pay special attention to your hands and face, and wipe your eyelids, eyelashes, and ears.
Put on clean clothes.
RBC-Ukraine reported that, according to "Energoatom," the terrorists' failure to comply with the requirements of the State Nuclear Regulatory Inspectorate regarding the operation of the energy units at the temporarily occupied Zaporizhzhia Nuclear Power Plant increases the likelihood of a radiation accident.