Rada dismisses Ukraine's Minister of Sports Huttsait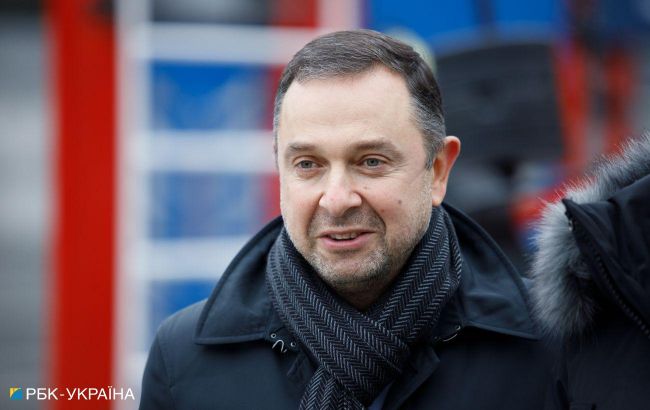 Vadym Huttsait (Vitalii Nosach, RBC-Ukraine)
The Verkhovna Rada of Ukraine has forced the resignation of the Minister of Youth and Sports, Vadym Huttsait. The decision was made today, November 9, according to MP Yaroslav Zhelezniak.
The vote breakdown:
Servant of the People - 169
European Solidarity - 16
Fatherland - 3
Platform for Life and Peace - 10
For the Future - 4
Voice - 14
Trust - 9
Restoration of Ukraine - 9
Backstory
This move follows speculations about Gutsait's dismissal since January of this year. Recently, the faction leader of Servant of the People, Davyd Arakhamia, announced the impending dismissal of a minister without specifying who.
The candidate for dismissal was revealed by MP Yaroslav Zhelezniak from Voice, confirming earlier information from RBC-Ukraine. On November 8, Huttsait submitted his resignation, as announced on Facebook by the Chairman of the Verkhovna Rada, Ruslan Stefanchuk, stating that the minister's dismissal would be considered in the near future. Huttsait's resignation statement was registered in the Rada on that day, according to government representative Taras Melnychuk.
Huttsait explained the reason for his resignation, citing the challenges of juggling the ministerial position with his role as the president of the National Olympic Committee of Ukraine.
"This year, there have been many manipulations regarding my powers, decisions made and the combination of these positions. Today (November 8 - ed.), I have decided to resign as Minister of Youth and Sports of Ukraine and plan to focus on my work at the National Olympic Committee of Ukraine," Huttsait said.
About Huttsait
Vadym Huttsait, born in Kyiv in 1971, was appointed Minister of Youth and Sports in March 2020 and held the position until today. A 52-year-old Ukrainian fencer, he participated in three Olympics and won team gold for Ukraine in 1992.
Public records indicate that in 2018, he was a co-owner of the Russian LLC Altair (Champion STO near Moscow) with Russian fencers Ilgar Mamedov and Stanislav Pozdnyakov.
Gutsait transferred his share to Ilgar Mamedov, the long-time head coach of the Russian national fencing team, holding the rank of colonel in the Russian Armed Forces.
In the 2019 elections, Gutsait was number 81 on the Servant of the People party list. From 2017 to 2023, he led the Ukrainian Fencing Federation and became the president of the National Olympic Committee of Ukraine in November 2022.
Scandals
Huttsait was involved in a criminal case regarding the embezzlement of 2.25 million UAH of state funds for the purchase of boats for Kyiv athletes. He was mentioned as the director of the Department of Youth and Sports of Kyiv City State Administration (his previous position).
In spring 2022, while serving as Minister of Sports, he officially banned Ukrainian athletes from competing with representatives of Russia and Belarus, sparking controversy. This ban was later lifted.