Qatar stands ready to help release Ukrainian civilian hostages held by Russia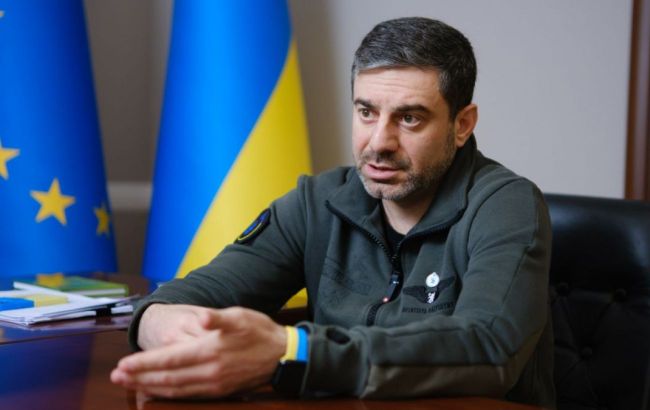 Human Rights Commissioner of the Verkhovna Rada, Dmytro Lubinets (photo: Vitalii Nosach, RBC-Ukraine)
Qatar has expressed readiness to join as a mediator in the process of returning Ukrainian civilian hostages who were illegally deported to Russia or are located in temporarily occupied territories, announces Dmytro Lubinets, the Commissioner of the Verkhovna Rada on Human Rights.
"Qatar is ready to participate in the return not only of Ukrainian children but also of civilian hostages. I can already say that. We have had several discussions," said the ombudsman.
He added that individuals in temporarily occupied territories or in Russia, or their relatives, should submit the relevant appeal to the Ombudsman's Office.
The deportation of Ukrainian children
It should be noted that Russia, since the beginning of the full-scale invasion of Ukraine, has been deporting Ukrainian children en masse from the occupied territories. They are taken to Crimea, Russia, or Belarus supposedly for rehabilitation or vacation in camps.
In the case of the deportation of Ukrainian children, the International Criminal Court issued an arrest warrant for Russian dictator Vladimir Putin and Ombudswoman Maria Lvova-Belova.
In June, Ukraine's First Lady, Olena Zelenska, stated in an interview with RBC-Ukraine that Russia had taken about 19.5 thousand children from Ukraine. The process of their return is complex and prolonged because the Russians refuse to cooperate.
Yesterday, 17-year-old Ukrainian Bogdan Yermokhin, deported by the Russians, was returned to Ukraine. He was deported from Mariupol to Russia, where he was handed a summons - he was supposed to join the ranks of the Russian army and fight for the occupiers who destroyed his hometown. Ukrainian President Volodymyr Zelenskyy thanked Qatar for assisting in the release of the boy.