Qatar signs 30-year gas supply agreement with Netherlands, replacing Russian gas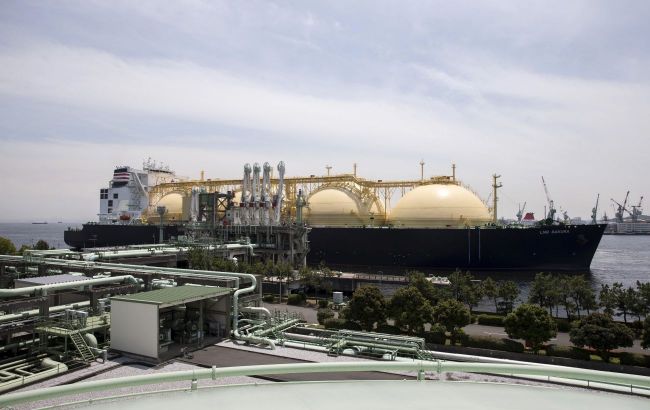 Illustrative photo (Photo: Getty Images)
Qatar has agreed to supply Shell with gas for 27 years to compensate for lost gas supplies from Russia, according to EurActiv.
The agreement between Shell and Qatar is identical to the TotalEnergies deal reached last week with QatarEnergy for gas supplies to France. Both are Qatar's largest and longest-term deals for gas supply to Europe.
Qatar, the world's largest exporter of liquefied natural gas (LNG), had previously focused on long-term deliveries to the Asian market.
However, European Union buyers have now signed gas import agreements to compensate for the loss of supplies from Russia. Subsidiaries of QatarEnergy and Shell have entered into two purchase and sale contracts for 3.5 million tons of LNG annually with a term of 27 years.
Germany seeking a replacement for Russian gas
"The deal reaffirmed 'Qatar's commitment to help meeting Europe's energy demands and bolstering its energy security with a source known for its superior economic and environmental qualities,"' QatarEnergy chief Saad al-Kaabi said in the company's statement.
A representative from the Netherlands Ministry of Climate, Tim van Dijk, stated that the government intended to reduce gas demand. Still, gas would be needed in the foreseeable future because renewable alternatives and infrastructure were not yet sufficiently available.
Germany was the largest buyer of Russian gas, and it has also turned to Qatar to replace Russian gas as part of an agreement between QatarEnergy and ConocoPhillips signed in November of the previous year, supplying 2 million tons of LNG annually to Germany for 15 years.
Russian gas in Europe
Recently, Bulgaria introduced a tax on Russian natural gas transiting through its territory to the European Union.
Moldova has also decided not to purchase Russian gas as prices on the European market are lower than those of Gazprom (Russian energy corporation)
The Norwegian energy group Equinor signed a five-year gas supply agreement with OMV as part of the Austrian company's supply diversification strategy.