Putin to avoid topic of war in Ukraine in 2024 presidential campaign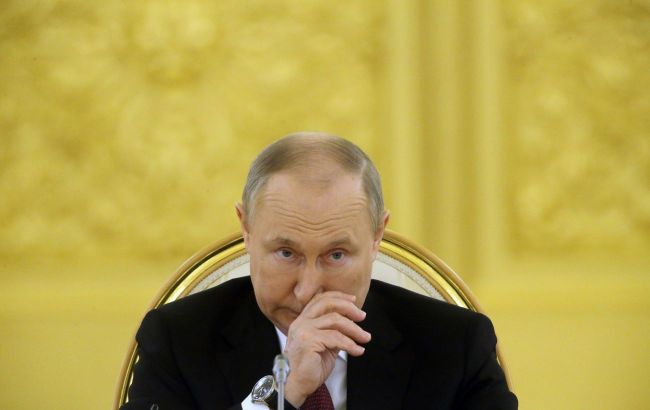 Russian dictator Vladimir Putin (photo: GettyImages)
Russian strongman Vladimir Putin is likely to steer clear of discussions about the war in Ukraine during his presidential campaign in 2024. Instead, he is expected to focus on the facade of stability within Russia and criticize the West, according to the Institute for the Study of War (ISW).
Analysts, citing Russian opposition media, have reported that, according to two sources within the Russian President's Administration, Vladimir Putin's presidential campaign aims to portray him as a leader who has made Russia an island of calm.
Sources claim that Putin's ratings have been on the rise following his speeches where he criticizes the West, and that Russian state propaganda will contribute to this by increasingly publishing stories about the difficulties in Western countries and the alleged inability of the United States to simultaneously support Ukraine and Israel.
The source also revealed that the campaign will only shift its focus to the war in Ukraine in the event of a very significant Russian success on the front. It is reported that Putin is preparing to announce his election campaign later this month.
Analysts have noted that leading up to this, Putin had already downplayed Russian offensive efforts near Avdiivka, referring to it as active defense, aligning with the aforementioned strategy.
It is reported that the Kremlin-backed party Yedyna Rosiia has also realized that using the war in Ukraine in its electoral campaigns ahead of the September 2023 State Duma elections was ineffective and counterproductive.
"However, concerns within the Kremlin and Yedyna Rosiia regarding the domestic support for the war do not necessarily indicate a legitimate threat to Putin's prospects in the upcoming presidential election. This campaign preparation, if it comes to fruition, will double down on Putin's reluctance to mobilize Russian society for a state of war and may increase the informational costs required to sustain long-term military efforts in Ukraine," analysts stated.
The next presidential elections in the Russian Federation
Kremlin spokesperson Dmitry Peskov declared that Putin will be reelected for another term with over 90% of the vote.
Subsequently, Reuters reported that Putin has decided to run in the presidential elections in March, which will allow him to remain in power until at least 2030.
Sources who spoke to Reuters on the condition of anonymity disclosed that news of Putin's decision has already leaked, and advisors are now preparing for the election campaign and Putin's candidacy.