Putin intends to stay in power after 2024 - Reuters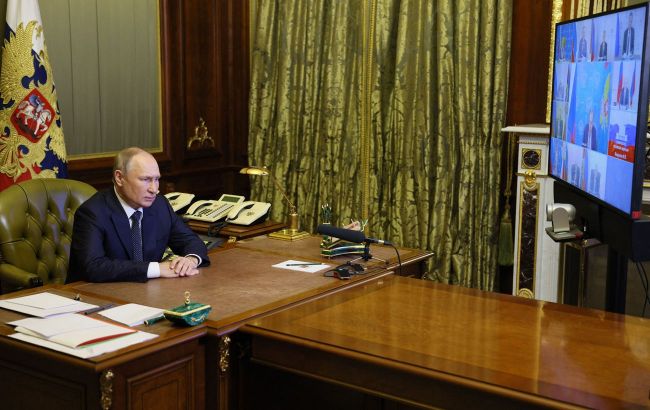 Putin intends to stay in power until 2030 (Photo: Getty Images)
Vladimir Putin has decided to run in the presidential elections in March, allowing him to remain in power until at least 2030, according to reports from Reuters' anonymous sources.
Putin, who took over the presidency from Boris Yeltsin on the last day of 1999, has held the position longer than any other Russian leader since Joseph Stalin, surpassing even Leonid Brezhnev's 18-year term. Putin turned 71 on October 7.
Sources familiar with the matter told Reuters that news of Putin's decision has already leaked, and advisors are now preparing for the upcoming campaign and elections. For Putin, whose approval rating, according to public opinion polls within Russia, stands at 80%, elections are a formality if he runs: with state support, state-controlled media, and almost complete absence of dissent in society, he is likely to win.
"The decision has been made - he will run," said one source familiar with the planning. An official announcement is expected in the coming weeks, according to another source, confirming information from the Kommersant newspaper last month.
Another source familiar with Kremlin thinking confirmed that the decision has been made, and Putin's advisors are preparing for his participation. Three other sources reported that the decision has been made: Putin will run.
An anonymous foreign diplomatic source said that Putin made the decision recently, and the announcement will be made soon.
Although many foreign diplomats, intelligence officials, and officials expect Putin to stay in power for life, there has been no specific confirmation of his plans to run in the presidential elections in March 2024.
Kremlin spokesperson Dmitry Peskov declined to comment. In September, Peskov stated that if Putin decides to run, no one can compete with him.
The Kremlin dismissed reports of Putin's poor health, considering them disinformation spread by the West.
Support for War and Putin among Russians
According to surveys by the independent Levada Center, support among Russian citizens for the war against Ukraine has remained consistently high since February 2022, at over 70%.
Earlier, Kremlin spokesperson Dmitry Peskov stated that Putin would be re-elected for the next term with over 90% of the votes.