Putin's residence was the target? Details of the fire in Sochi, Russia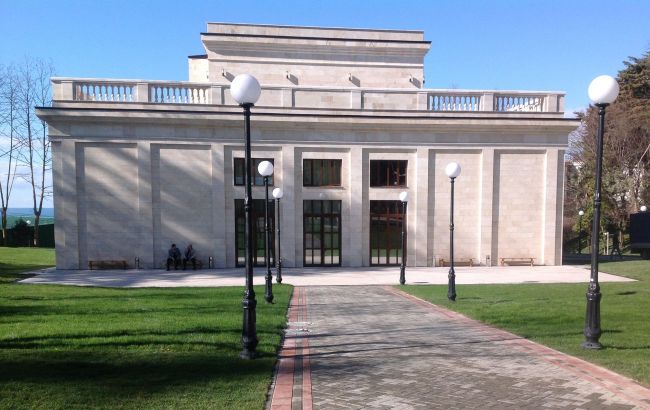 Details of the fire in Sochi, Russia (Getty Images)
Although Russian authorities have not officially revealed the cause of the morning fire in Sochi, which led to the explosion of a fuel reservoir at the oil refinery, local Telegram channels have published photos of the drone debris that allegedly attacked the reservoir. According to Baza's data, judging from the video, the distinct sound of a drone was heard just before the explosion.
Moreover, as reported by Agency. News, the drone's crash site is located approximately 25 km from the official residence of Russian President Vladimir Putin, known as Bocharov Ruchey.
According to Project, a replica of Putin's office from the Novo-Ogarevo suburban residence has been constructed at the Bocharov Ruchey residence.
Drones over Putin's residences
In early September, an unknown drone was allegedly shot down near the residence of Russian dictator Vladimir Putin in the Tver region.
At the end of May, another drone fell not far from Putin's suburban residence in Novo-Ogarevo and near the house of Russian Defense Minister Sergei Shoigu. Earlier in May, a UAV exploded above the Senate Palace of the Kremlin, where Putin's Kremlin office is located.