Putin's 'free grain' not enough, 'ceasefire' in Ukraine is necessary: African Union chair says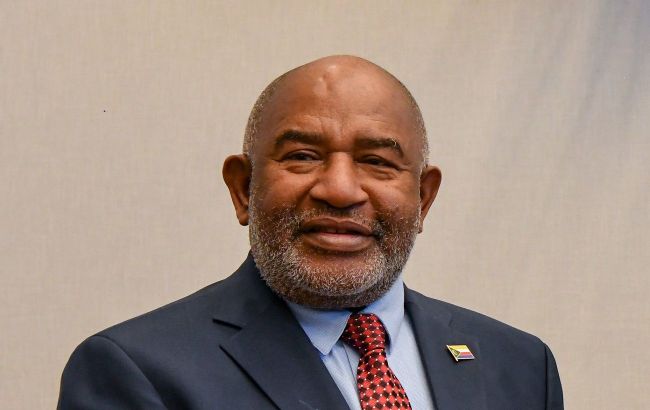 The head of the African Union, Azali Assoumani (flickr.com).
The 'free' grain from Russian dictator Vladimir Putin for African countries will not be enough. To address the issue, it is necessary to "achieve ceasefire" in Ukraine, according to the head of the African Union, Azali Assoumani, cited by Sky News.
According to him, Putin supposedly "demonstrated" that he is ready to help us in the field of grain supply.
"Yes, this is important, but it may not be quite enough. We need to achieve a ceasefire (in Ukraine- Ed.)," Assoumani said.
What preceded this:
Earlier, Putin stated that he hopes to "prevent a global food crisis," promising "free" grain to certain African countries.
He said he intends to send up to 50,000 tons of grain to six countries: Burkina Faso, Zimbabwe, Mali, Somalia, Eritrea, and the Central African Republic.
Of these six countries, all except Somalia voted against the UN resolution calling on Russia to end its invasion of Ukraine.
'Grain deal'
After exiting the deal, Russia repeatedly bombed Ukrainian ports and grain storage facilities, prompting accusations from Ukraine and the West that Russia was using food as a weapon of war, and global grain prices surged again.
Putin is using the summit in St. Petersburg to try to give new momentum to Russia's ties with Africa, promising increased trade and investment in the region as part of his fight against what he portrays as a hegemonic world order dominated by the United States.
On Thursday, he pledged to deliver Russian grain free of charge to the six summit participant countries over the next few months.
However, Zimbabwean President Emmerson Mnangagwa responded that his country does not experience a food shortage. The Russia-Africa Summit is taking place on 27-28 July and is attended by only 17 out of 55 African continent countries.