Putin doesn't understand his defeat in long-lasting war - Zelenskyy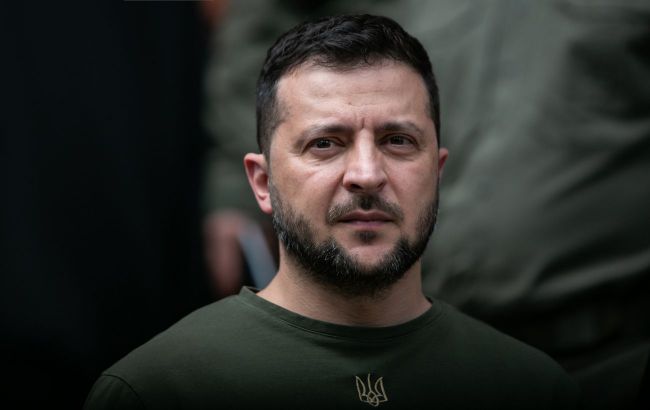 Ukrainian President Volodymyr Zelenskyy (photo: Getty Images)
Russian dictator Vladimir Putin doesn't understand that he is losing in a long-lasting war, said Ukrainian President Volodymyr Zelenskyy, according to The Economist.
According to The Economist, Zelenskyy doesn't want to think about a long-lasting war, but that's what he is preparing for.
"I have to be ready, my team has to be ready for the long war, and emotionally I am ready," said the president.
However, he noted that Russia itself is fragile.
"Mr Putin "does not understand that in the long war, he will lose. Because it does not matter that 60% or 70% [of Russians] support him. No, his economy will lose," said the president.
He also emphasized that as Ukraine intensifies its strikes inside Russia, Russians will start asking uncomfortable questions about the inability of their army to protect them because, according to the president, Ukrainian drones will continue to land in Russia.
Moreover, the authority of the Russian dictator was recently weakened by the June coup led by Yevgeny Prigozhin.
Explosions and other events on the territory of the Russian Federation
On the night of August 30, Ukraine launched drone attacks on six regions of Russia. One of the targets was the Pskov airfield, where, according to Andrii Yusov, a representative of the Main Intelligence Directorate of the Ministry of Defense of Ukraine, four Il-76 aircraft were destroyed. Several other aircraft were also damaged.
There were recent reports of a loud incident in Kursk at night. Local residents claimed to have heard automatic gunfire. Sources from the Security Service of Ukraine (SBU) reported that the explosions were caused by an attack on a military airfield.
One of the most significant attacks on Moscow occurred on the night of July 30. Drones targeted the elite "Moscow City" complex, damaging the so-called "Ministry Tower," which houses the offices of three Russian ministries: the Ministry of Economic Development, the Ministry of Industry and Trade, and the Ministry of Communications.