Pro-Russian Intelligence head of Serbia quits due to 'pressure' from West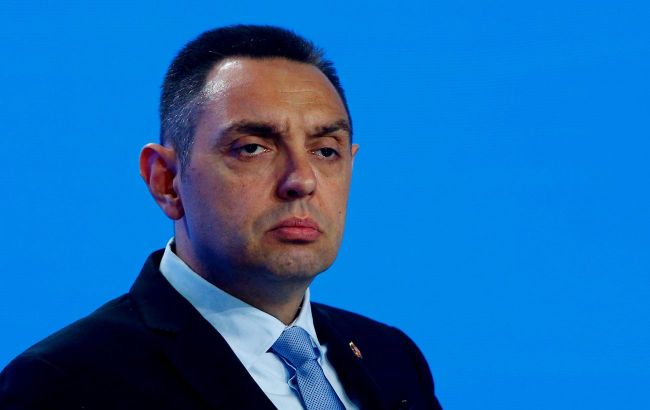 Aleksandar Vulin, ex-head of the Security Intelligence Agency of Serbia (Getty Images)
The head of the Security Intelligence Agency of Serbia, Aleksandar Vulin, has resigned. Such a decision was made due to pressure from the Western countries, explained Vulin.
"The U.S. and the EU are looking for my head as a precondition for not imposing sanctions on Serbia. I will not allow myself to be the cause of blackmail and pressure on Serbia and the Serbian world. That is why I submit my irrevocable resignation," he said.
The controversial official added that his resignation would not change the U.S. policy towards Serbia but would "slow down new demands and blackmail."
What is known about Vulin
He became the head of the Security and Intelligence Agency of Serbia in December 2022. Vulin is a close associate of President Aleksandar Vucic
In July of this year, the U.S. imposed sanctions on him. Vulin is suspected of involvement in illegal arms supplies, drug trafficking, and misuse of public office.
He may have used his authority to help a Serbian arms dealer, sanctioned by the U.S., transport illegal weapons across the Serbian border.
What is more, Vulin advocates for close ties between Serbia and Russia and promotes the concept of the "Serbian world" as a copy of the "Russian world."
It is worth mentioning that Serbia continues to cooperate with Russia despite the war in Ukraine. Recently, President Vucic claimed that he'd had a talk with Russian President Vladimir Putin.