Prigozhin's plane crash: Pentagon considers air defense system theory inaccurate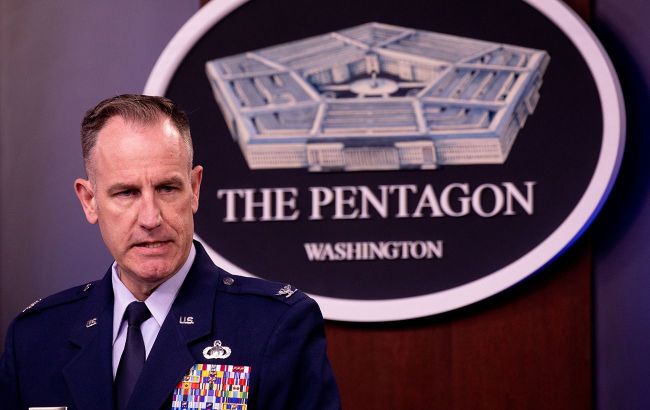 Pete R. Raidler, Press Secretary of the U.S. Pentagon (Photo: Getty Images)
The United States considers the version of the plane crash involving the founder of the private military company Wagner, Yevgeny Prigozhin, being shot down by an anti-aircraft defense system as inaccurate, according to a briefing by Pentagon Press Secretary Brigadier General Pete R. Raidler.
He comments on the information that Prigozhin's plane was shot down by surface-to-air missiles.
"We assess this information to be inaccurate," Raidler said.
According to the Pentagon spokesperson, the United States is still assessing the situation, and there is no additional information about the causes of the plane crash at the moment.
"Сlearly that we know the Wagner Group has for a while been conducting operations, has many tentacles—some of a military nature, some of a criminal nature—in Africa, places like Burkina Faso and Mali. I don't think anybody is going to discount the potential for danger when it comes to this group or the remnants of that group," emphasized the brigadier general.
He notes that the United States will continue to monitor the actions of the "Wagnerites" in Africa.
Prigozhin's plane crash
As a reminder, on August 23, a plane crash occurred in the Tver Region of Russia. A business jet, reportedly owned by the founder of the Wagner Group, Yevgeny Prigozhin, crashed there, according to unconfirmed data.
No one survived the plane crash. Ten people were killed, including seven passengers and three pilots.
Later, Russia's Rosaviatsiya began to assert that Prigozhin was listed as one of the passengers on the plane.
Russian Telegram channels published information that the use of air defense systems caused the plane to crash.
For more detailed information about the incident, you can read in RBC-Ukraine article.