Prigozhin's death shows Putin cannot be trusted, Ukraine's Defense Minister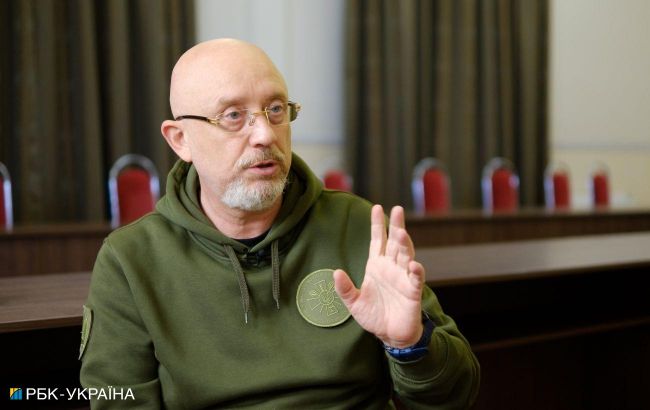 Ukraine's Defense Minister Oleksii Reznikov (Vitalii Nosach, RBC-Ukraine)
The possible death of the Wagner Private Military Company founder Yevgeny Prigozhin is proof that Russian dictator Vladimir Putin cannot be trusted, as Ukraine's Defense Minister Oleksii Reznikov says in an interview with Welt.
"Prigozhin's death weakened Putin because it showed the world that if Putin dares to make a deal with someone and then breaks that deal, he can no longer be trusted," notes the minister.
Reznikov adds that officials in the Kremlin are currently "acting like bandits and criminals."
The Defense Minister also says that he does not believe that Prigozhin's death will have any impact on the course of the war in Ukraine.
"The 'Wagner Group, which could have been considered a serious party just a year ago, essentially no longer exists. They have been defeated," adds Reznikov.
Background
On the evening of August 23, a business jet crashed in the Tver region of Russia. According to unconfirmed information, it belonged to Prigozhin. There were no survivors in the incident, with three pilots and seven passengers on board.
According to Rosaviatsiya, Prigozhin was listed as one of the passengers. There are no official reports of his death at this point.
One of the theories circulating on the Internet is that it may have been downed by air defense systems.
Back in June, the Russian authorities allowed Prigozhin and the Wagner mercenaries to move to Belarus after an unsuccessful coup attempt.
For more details on the plane crash, you can read the RBC-Ukraine report.