Pressure mounts on Germany to supply Taurus missiles to Ukraine: NYT reports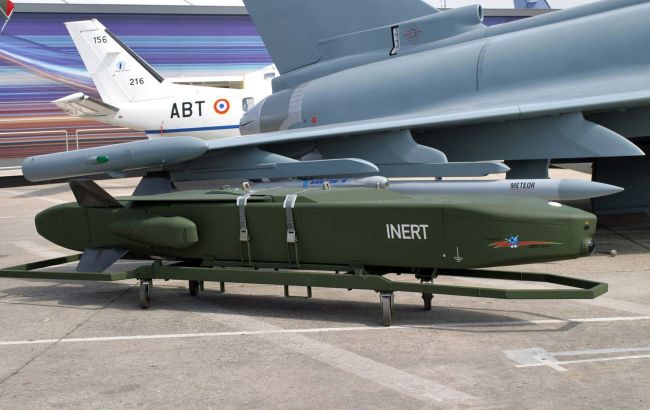 Illustrative photo (Photo: Getty Images)
Ukraine's counteroffensive is progressing slowly, with support from the UK and France, which are providing long-range missiles to Kyiv. Pressure is mounting on Germany to supply Taurus missiles to Ukraine, according to The New York Times.
The administration of U.S. President Joe Biden has not made public statements about sending its ATACMS tactical missile systems to Ukraine.
These systems could provide Ukraine with an advantage in its counteroffensive against Russian forces.
"But European officials and security experts say they expect a U.S. announcement soon, raising the stakes for Chancellor Olaf Scholz to donate Germany's Taurus missiles," the material states.
Scholz under pressure
Chair of the Bundestag Defense Committee, Marie-Agnes Strack-Zimmermann, stated that Scholz was under significant pressure and might want to put an end to this discussion.
She clarified that if the Americans gave the green light for the transfer of their ATACMS, it could lead to the supply of Taurus missiles.
Germany supplies weapons in synergy with the U.S.
For most of the past year, the German government aimed to announce the transfer of armored vehicles, air defense systems, and combat tanks simultaneously with similar announcements from the United States.
"Long-range missiles are among the last major weapons systems that Ukraine has demanded from the West, but concerns that they could strike Russian territory and escalate the war seeded reluctance in both Berlin and Washington to send them," the New York Times writes.
Taurus missiles for Ukraine
Ukraine has been requesting the supply of long-range Taurus missiles from Germany for several months. These missiles are capable of striking targets up to 500 km away.
As recently reported by The Wall Street Journal, the deliveries of these missiles had been delayed because Germany feared a direct confrontation with Russia. Berlin believed that deploying these missiles would require sending German experts to Ukraine.
Recently, the Bild newspaper reported that Germany had not officially communicated a refusal to supply the missiles to Ukraine, but in private discussions, it had indicated that the missiles would not be delivered at this time.