Presidential Office reveals to Musk what 'surrender' of Ukraine could lead to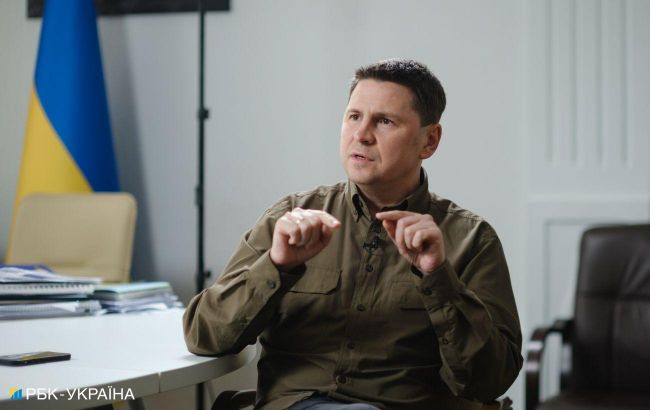 Mykhailo Podolyak, an Advisor to the Head of the Office of the President of Ukraine (Photo: RBC-Ukraine, Vitalii Nosach)
Twitter owner Elon Musk is mistaken about leaning Ukraine towards a ceasefire and peace with Russia. In reality, this would lead to a new major war, according to Advisor to the Head of the Office of the President of Ukraine, Mykhailo Podolyak.
He emphasized that Musk is correct when discussing the universal destructiveness of Russian aggression in Ukraine. However, the billionaire is making a mistake in his subsequent reasoning.
"Musk believes that "surrendering Ukraine" under the knife of mandatory large-scale Russian genocide will lead us to the end of the war and "eternal peace." This is a catastrophic mistake. Abandoning support for Ukraine will not stop the war but will inevitably lead to a sharp increase in conflicts worldwide and the triumph of evil forces," wrote Podoliak.
He clarified that in such a scenario, the appetites of aggressors would grow, and terrorist groups would receive increasingly more investments. This "will end in a great war on different continents," in which Americans may likely have to participate.
"Each of us today bears responsibility for what tomorrow's world will be like... Any doubts become a fertile ground for aggressors, stirring their minds with thoughts of the weakness of the Western world. We saw echoes of these doubts in Israel. Don't let doubts kill hope," concluded the adviser to the head of the Office of the President.
What did Musk say?
Today, on October 24, the owner of Twitter, Elon Musk, advised the United States to improve relations with Russia and push Ukraine towards peace amid the "threat of the start of World War III."
He also noted that the occupied Ukrainian regions should be given to the aggressor country since they allegedly want to remain part of the Russian Federation.