President's Office criticizes inadequate world response to Russia's 'grain deal' termination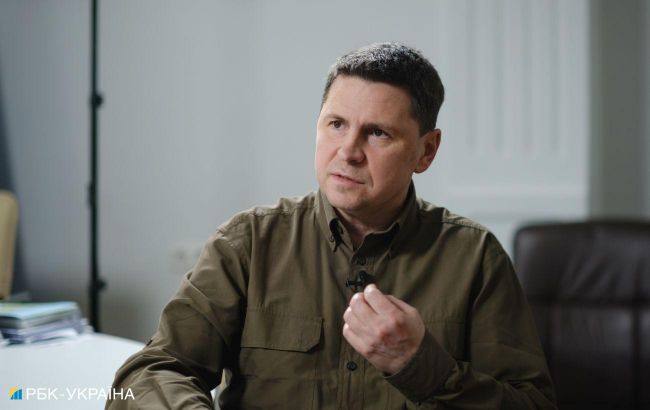 Mykhailo Podolyak, Advisor to the Head of the President's Office (Photo: RBC-Ukraine, Vitalii Nosach)
In Russia, there is no reason to stop blackmailing the world by terminating the grain deal, as the international community's response has been insufficient, says Mykhailo Podolyak, Head of the President's Office, in his Twitter post.
According to Podolyak, the so-called "Putin's group" decided to once again play humiliating blackmail - tore up the grain deal, blockaded waterways, deliberately aggravated the famine on the African continent, publicly attacked ports and grain infrastructure of Ukraine, threatened the commercial shipping of third countries, all without eliciting a proper response.
"Instead of tough decisions and demonstrably ignoring the demands of the "Russian Kremlin elders", the international community humiliatedly asks: "Return to the deal, and we will close our eyes to your threats and crimes," laments the Advisor.
Consequently, as Podolyak points out, Russia continues its blackmail and shelling of Ukraine, seeking to achieve its objectives.
"Question: Why should Russia stop and not continue to use primitive blackmail, murder, and destruction to achieve their local goals?" the Advisor rhetorically asks.
Russia's withdrawal from the grain deal
On July 17, Russia announced the termination of the previously signed "grain deal." As a result, Ukraine lost its ability to export agricultural products through the "grain corridor," which was established under the agreement signed with the participation of the UN and Turkey in Istanbul last July.
In response, Ukraine is considering transporting grain through the territorial waters of Romania and Bulgaria. In immediate retaliation, Russia threatened to consider those countries as involved in the war if their ships head to Ukrainian Black Sea ports. In turn, the Ukrainian Ministry of Defense promised to respond in kind.