Powerful explosion occurs in Sevastopol: Ambulance sirens heard in the city center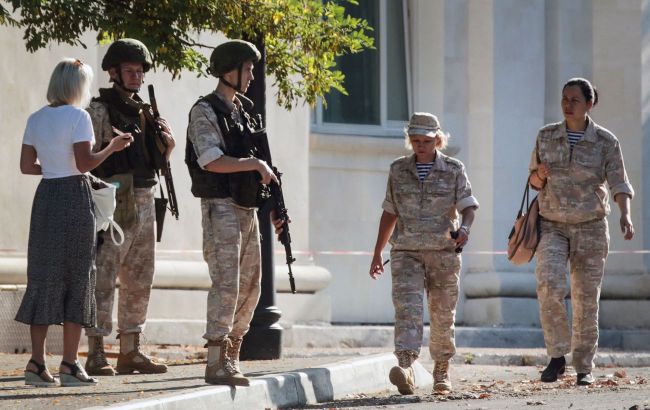 An explosion sounded in occupied Sevastopol November 9 (Photo: Getty Images)
In the occupied Sevastopol today, November 9, there was a sound of an explosion. In the city center, the sirens of ambulances could be heard, according to the local "Crimea.Realities," the head of Sevastopol Mikhail Razvozhaev, and the Russian Ministry of Defense.
"A powerful explosion was heard in Sevastopol, which caused the windows to shake," the message says.
It is also noted that the sirens of ambulance vehicles can be heard in the central part of the city.
Occupants' version
The mayor of the occupied Sevastopol, Mikhail Razvozhaev, claimed that recently, the Russian military allegedly destroyed an aerial target over the sea in the outer raid.
"The control of the air situation is underway. All emergency services are on high alert," the occupant writes.
Russian Ministry of Defense on the allegedly shot-down missile
Russian propagandists, according to the Russian Ministry of Defense, reported on the alleged shooting down of the Neptune missile.
"The means of air defense detected and destroyed the Ukrainian missile over the Black Sea near the coast of the Crimean Peninsula," the occupiers wrote.
Explosions in Crimea
Recently, there have been constant explosions in Crimea, with the epicenter often being the locations of the occupiers' bases and equipment.
The explosions were heard in the temporarily occupied Sevastopol at night on October 24. Regarding these blows, the Head of the United Coordinating Press Center of Security and Defense Forces of the South of Ukraine, Natalia Humeniuk, stated that the results would "please everyone." Moreover, they are part of the tactics of the Armed Forces of Ukraine to destroy the potential of the Russian Federation.
Also, recently, another explosion occurred in Crimea. It happened in the area of the thermal power station in Sevastopol.