Powerful explosion in Crimea, August 19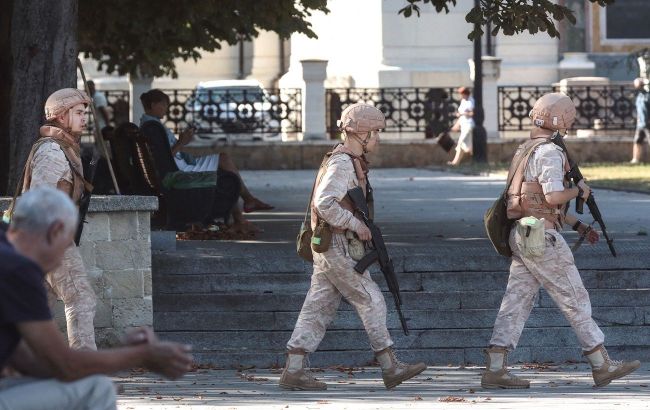 Russian military in occupied Crimea (photo: Getty Images)
In temporarily occupied Crimea, a powerful explosion occurred on the night of August 19 in the area of Sevastopol. Moreover, it was also heard in other populated areas, according to the Telegram channel "Crimean Wind".
"From Simferopol and Perevalne, they report a loud explosion... The explosion was also heard in the Bakhchisarai region and in Alushta," the article states.
However, details about the event are still unknown.
Representatives of the occupying "authorities" are not commenting on the situation.
In addition, it was noted online that in some villages in the Bakhchisarai region, car alarms went off due to the explosion.
Explosions in Crimea
In recent months, there has been a growing frequency of explosions in Crimea. These incidents sometimes involve strikes against the Russian fleet, missile attacks, or drone attacks on the peninsula and the Crimean Bridge.
For instance, on the night of August 4, as part of a special operation by the Security Service of Ukraine (SSU), drones damaged the landing ship "Olenegorsky Gornyak." Additionally, the following day, drones also attacked the large oil tanker SIG, which was carrying a significant load of fuel.
Furthermore, there have been recent drone attacks on both surface vessels and the Crimean Bridge. As a result, two spans of the bridge's structure were destroyed.
These events suggest an increase in unconventional attacks and drone-related incidents in Crimea in recent times.