Pope Francis apologizes for poorly formulated remarks on Russia's imperial heritage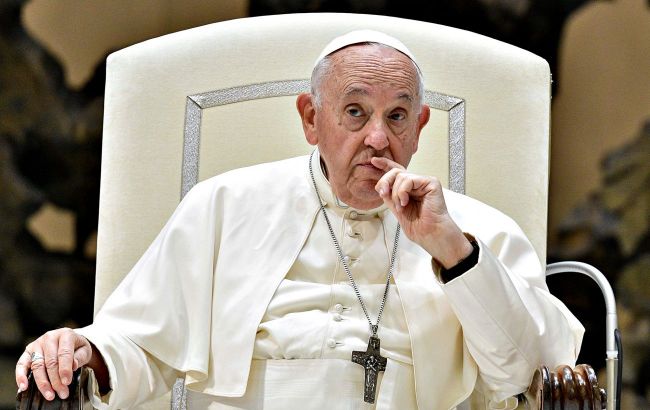 Pope Francis (Photo: Getty Images)
Pope Francis has stated that his recent remarks about Russia, which were perceived in Ukraine as praise for imperialism, were poorly formulated, according to Reuters.
He states that his intention was to remind young Russians of their rich cultural heritage, not the political aspect.
"I wasn't thinking about imperialism when I said this. Maybe it wasn't the best way of putting it, but in speaking of the great Russia, I was thinking not so much geographically but culturally," said Francis.
He also mentions one of his favorite authors, Fyodor Dostoevsky.
"It was an off-the-cuff comment that came to mind because I studied it (Russian history) in school. Russian culture is of such beauty, such profoundness. It should not be cancelled because of political problems. There were dark political years in Russia but the heritage is there, available to all," he said.
Pope's statement
Pope Francis recently stirred controversy with his remarks about Russian imperialism during his address to Russian Catholics.
The Ukrainian Ministry of Foreign Affairs stated that Francis's words were typical imperialist propaganda used by the Kremlin to justify the killing of thousands of Ukrainians and the destruction of hundreds of Ukrainian cities and villages.
While the Kremlin reacted positively to the pontiff's words, the Vatican attempted to distance itself from supporting Russia.
For more on Francis's statements about Ukraine and the criticism they have generated, read in RBC-Ukraine material.