Polish president Duda reappoints formally resigned Morawiecki as PM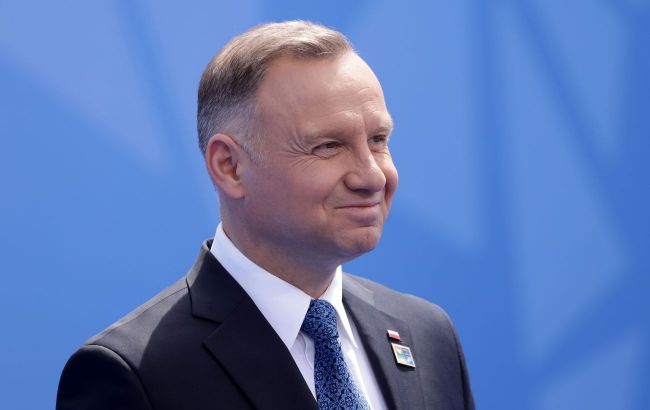 President of Poland Andrzej Duda (Getty Images)
President of Poland Andrzej Duda has nominated Mateusz Morawiecki for the position of Prime Minister, entrusting him with the mission of forming a government, reports RP.
Today, the first meeting of the 10th Sejm and the meeting of the 11th Senate took place. According to the Constitution, during the first meeting of the Sejm, Prime Minister Mateusz Morawiecki submitted his resignation.
The Law and Justice party, represented by Morawiecki, won 194 seats in the Sejm. This means that the Law and Justice party needs to seek coalition partners, but none of the groups that made it to the Sejm expressed a desire to form a coalition.
Afterward, Duda entrusted Mateusz Morawiecki with the mission of forming a government. The President of the country noted that the last eight years have been good for Poland.
"Ahead are significant tasks, especially for those who remain in politics, who will work in the Sejm. The Prime Minister has again received the task of forming a new Council of Ministers. I believe that the Prime Minister will form it as we discussed here, as he assured me, will find a majority to support the new Council of Ministers in the Sejm, and will be able to continue the development of the republic not only within the United Right but also in a broader parliamentary agreement," said Duda.
Elections in Poland
Parliamentary elections in Poland took place on October 15. The results determined the 460 members of the Sejm (lower house) and 100 senators (upper house).
According to the election results, the opposition secured a majority: the Civic Platform led by former President of the European Council Donald Tusk received 30.70% of the votes with a record turnout. The Third Way Alliance received 14.40%, and the Left Party - 8.6%.
President Andrzej Duda gave the ruling nationalist party Law and Justice the first chance to form a government. However, PiS does not have a majority, and since all other parties have ruled out cooperation with it, its task seems practically impossible.