Polish pro-European parties form coalition for government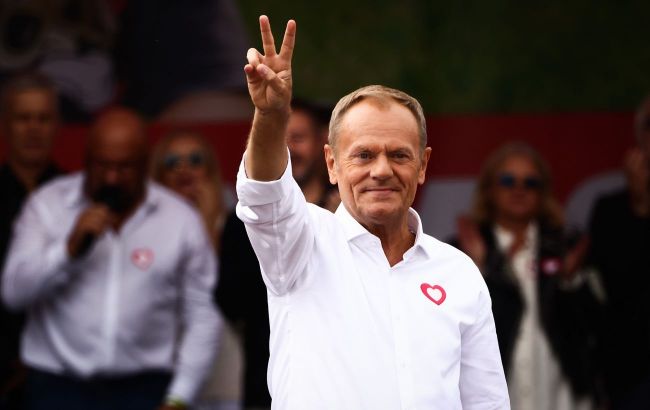 Photo: Donald Tusk
Poland's pro-European opposition parties have reached an agreement on a coalition. That puts them one step closer to taking power after they won a combined majority in parliament following the October 15 election, said Donald Tusk, a candidate for Prime Minister.
"We are ready to take responsibility for Poland in the coming years," Tusk told a news conference.
The pro-European alliance spans the political spectrum, with parties disagreeing on issues ranging from public spending to abortion. But their leaders say they are united by a desire to improve relations with Brussels and unblock funds for Poland that have been frozen due to a dispute over the rule of law.
In the document, the parties made several commitments, including restoring transparency in public finances and depoliticizing state-owned companies.
The agreement also states that the coalition will overturn the 2020 Constitutional Tribunal decision that led to an almost complete ban on abortion.
The issue of abortion is a sensitive one in the alliance, which includes both Catholic social conservatives and the left.
"Everything cannot be reduced to one denominator," said Wladyslaw Kosiniak-Kamysz, leader of the center-right Polish Peasants' Party which contested the election as part of a coalition called Third Way.
"In our agreement, we found a common denominator for the issues we want to implement. They are concerned with support for families, employees, entrepreneurs, the Polish countryside, education, health care, and women's rights," said he.
Distribution of posts
According to the agreement, Kosiniak-Kamysz will serve as deputy prime minister, as will Krzysztof Gawkowski of the New Left.
The role of the Speaker of the Parliament will be divided between Szymon Hołownia of the Third Way and Włodzimierz Czarzasty of the New Left, with each of them serving a two-year term.
Elections in Poland
Parliamentary elections in Poland were held on October 15. The results will determine 460 members of the Sejm (lower house) and 100 senators (upper house).
According to the results of the elections, the opposition gained a majority: The Civic Platform, led by former European Council President Donald Tusk, won 30.70% of the vote with a record turnout. The Third Way alliance received 14.40%, and the Left Party - 8.6%.
President Andrzej Duda gave the ruling nationalist Law and Justice Party (PiS) its first chance to form a government. But PiS does not have a majority, and with all other parties ruling out cooperation, its task seems almost impossible.