Polish defense company to modernize and repair tanks provided to Ukraine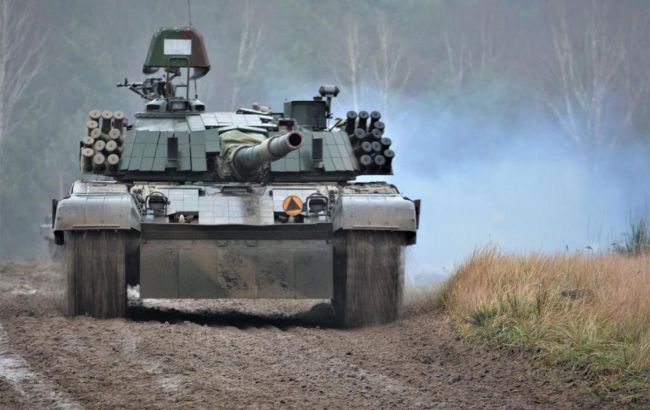 PT-91 tank (facebook com)
The Polish defense conglomerate Polska Grupa Zbrojeniowa aims to modernize and repair PT-91 and T-72 tanks, previously transferred to Ukraine, according to the PAP agency.
After Ukrainian President Volodymyr Zelenskyy visited Poland in April, Polska Grupa Zbrojeniowa, in cooperation with the Ukrainian state-owned defense company Ukroboronprom, established a technological center for the repair of T-64 tanks in Gliwice.
It is expected that the Gliwice plant will later provide maintenance and modernization for PT-91 and T-72 tanks transferred to Ukraine.
Additionally, the plant plans to provide maintenance services for Leopard 2A4 tanks, which Western countries are sending to Ukraine.
PT-91 Twardy
It is a Polish third-generation main battle tank based on a licensed variant of the Soviet T-72M1.
T-72
It is a second-generation main battle tank developed in the USSR. It was adopted into service with the Soviet army in 1973. Over 30 years of production, 14 main modifications were made.
Leopard 2
This is a third-generation German main battle tank. Developed by Krauss-Maffei in the 1970s, it entered service in 1979, replacing the previous Leopard 1 as the main tank of the West German ground forces.
Assistance from Poland
In February, Prime Minister of Poland Mateusz Morawiecki announced that Poland had already transferred 250 Soviet T-72 tanks to the Armed Forces of Ukraine.
Yesterday, Ukraine received a batch of refurbished Leopard 2 tanks from Poland.