Police uncover Balkan drug cartel in Europe, confiscate nearly 3 tons of cocaine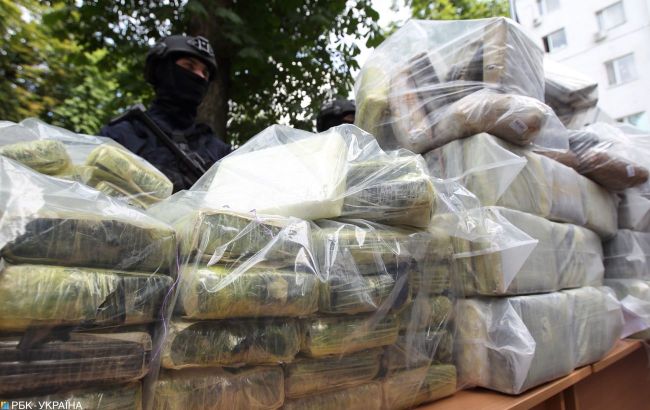 In Europe, a Balkan drug cartel was exposed (Photo: Vitalii Nosach, RBC-Ukraine)
Law enforcement agencies from Brazil and seven European countries have conducted a joint operation against a drug cartel suspected of smuggling cocaine from South America to the European Union, according to the European Police Office (Europol).
In the operation led by Serbia, law enforcement agencies from Brazil, Croatia, France, Poland, Portugal, Spain, and Slovenia, as well as the Maritime Analysis and Operations Centre (Narcotics), participated.
Law enforcement actions were directed against a group that had been under investigation by Serbia since January 2022, and later, other countries joined in.
According to law enforcement officials, the group was led by a Serbian citizen in collaboration with "coordinators" who organized drug smuggling through encrypted channels.
The focus of the investigation was a vessel whose captains, citizens of Ukraine and Czechia, had visited West Africa several times to prepare for "smuggling operations."
During the operation on August 24th, law enforcement officers conducted searches at 15 addresses, arrested six individuals, and confiscated 2.7 tons of cocaine on board the ship, two luxury cars, luxury watches, and over 550,000 euros in cash.
Additionally, during the investigation, law enforcement froze a "large number" of bank accounts and properties.
As previously reported, in the Kyiv region, law enforcement officers seized narcotics worth 4 million hryvnias. The distribution channel was organized by a Russian native. Furthermore, the Security Service of Ukraine (SSU), in cooperation with customs and prosecutors, disrupted a drug smuggling channel into Ukraine in Bukovyna.
In early August, law enforcement officers also dismantled an international drug smuggling channel worth approximately half a million dollars. It was organized by two residents of Brovary, the Kyiv region.