Ukraine's police block international drug smuggling channel worth $500,000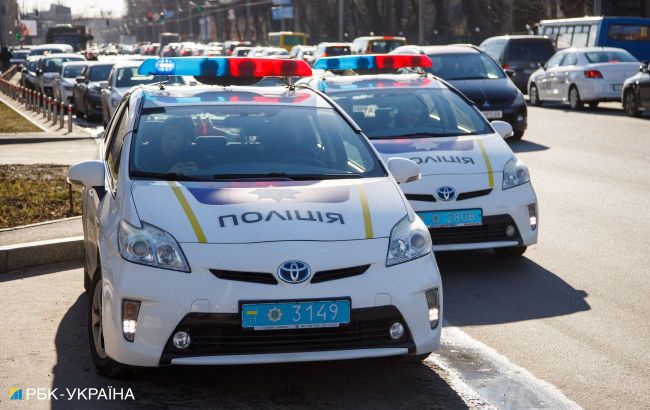 An international drug smuggling channel was blocked in Ukraine on August 7 (Photo: RBC-Ukraine ,Vitalii Nosach)
Law enforcement officers have disrupted an international drug smuggling channel worth about half a million U.S. dollars. It was organized by two residents of Brovary, the Kyiv region, according to the National Police of Ukraine.
"Two residents of the Kyiv region imported cocaine into Ukraine from the Czechia, concealing it in a hidden compartment in a car," law enforcement officials said.
The drug was distributed wholesale through personal meetings with trusted individuals, and payments were accepted only in cash.
"Their monthly income from such activities amounted to $450,000 U.S. dollars," the police reported.
How did the channel work?
Through international cooperation with E.U. law enforcement agencies, it was discovered that a 32-year-old resident of Brovary, together with a local woman, was engaged in the wholesale distribution of cocaine within a trusted circle of individuals in Ukraine. The individuals established a supply channel for the narcotic substance from Czechia to Ukraine.
"The man acted as the transporter and courier, personally traveling abroad for the 'merchandise,' which he transported through customs in a car, concealing it in a pre-prepared hiding place - the trunk compartment, a section with a battery," law enforcement officials explained.
The woman kept the prohibited substances in a rented apartment, where she packaged the goods and then passed them to her accomplice for distribution. The criminals transferred the drugs "hand to hand" to clients within the criminal circle, with payments made only in cash. This "business" brought them approximately $450,000 US dollars in profit each month.
Law enforcement officers and the Territorial Defense Forces unit detained the man as he attempted to distribute a kilogram of cocaine. During searches of the car and the criminals' residence, law enforcement discovered bricks of cocaine weighing about three kilograms. All seized items were sent for relevant expert examination.
The approximate value of the seized narcotic substance on the "black" market is around half a million U.S. dollars.
The dealer has been arrested. The Sviatoshyn District Court of Kyiv chose pretrial detention without the right to post bail as a preventive measure for the suspect. If convicted, he faces up to 12 years in prison with property confiscation.
Procedural decisions regarding the actions of his accomplice, notifying her of the charges, and determining preventive measures will be taken after the results of expert examinations are received.
Previously, law enforcement officers in the Kyiv region seized drugs worth 4 million hryvnias. A Russian native organized the distribution channel. In collaboration with customs and the prosecutor's office, the Security Service of Ukraine also disrupted a drug smuggling channel into Ukraine in Bukovyna.