Poland-Ukraine scandal: tensions rise as relations strain in Warsaw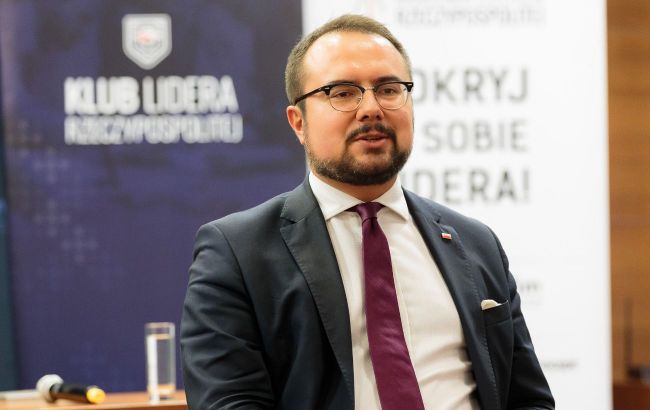 Paweł Jabłoński, Deputy Minister of Foreign Affairs of Poland (Photo: facebook.com/paweljabIonski)
According to RMF FM, Deputy Minister of Foreign Affairs of Poland, Paweł Jabłoński, stated that current relations between Poland and Ukraine are far from optimal, with Kyiv being cautioned against "attacking" its allies.
Jabłoński remarked that a candid discussion with the deputy ambassador of Ukraine would take place at the Polish Ministry of Foreign Affairs.
"We will convey our assessment of the state of our relations today, which unfortunately, due to recent statements from some representatives of the Ukrainian government, is not the best. Nobody is concealing this. I have the impression that this is linked to some emotions that, unfortunately, have emerged there," explained the Deputy Head of the Polish Ministry of Foreign Affairs.
According to Jabłoński, Poland understands that Ukraine has experienced an attack, but it should not "attack" its allies in return. He also added that there are a number of issues on which the countries have not reached agreement.
"We are guided by the policy of Polish national interests. We support Ukraine to the extent that it corresponds to the national interests of Poland," Jabłoński clarified.
Background leading to this
Marćin Przydacz, head of the Presidential International Policy Bureau of Poland, stated that Ukraine should start appreciating the role Warsaw played for Kyiv.
From the Ukrainian Ministry of Foreign Affairs, Ambassador of Poland Bartosz Cichocki was invited. He was informed that statements about Ukraine's ingratitude were unacceptable and did not reflect reality. After a while, news surfaced about the invitation of the Ukrainian Ambassador to Poland, Vasyl Zvarych, from Warsaw.
As Prime Minister of Poland, Mateusz Morawiecki, noted, the summoning of the Polish Ambassador to the Ukrainian Ministry of Foreign Affairs should not have taken place, as Warsaw provides substantial assistance to Ukraine.