Poland, Latvia, and Lithuania may close borders over 'Wagner' threat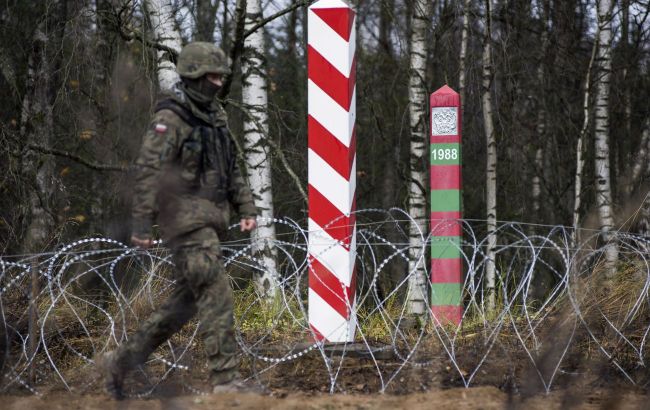 Illustrative Photo: Poland, Latvia, and Lithuania may close borders with Belarus due to the threat of "Wagnerites" (Photo: Getty Images).
Poland, Lithuania, and Latvia may close their borders with Belarus in the event of possible provocations by "Wagner" mercenaries, according to an announcement by the Minister of Internal Affairs of Poland, Mariusz Kaminski, cited by The Guardian.
According to him, if serious incidents involving "Wagner" mercenaries occur on the borders of Poland, Latvia, or Lithuania, the countries will "definitely take joint actions."
"I do not exclude that if we decide that this is the right answer at the moment, we will lead to the complete isolation of Belarus," Kaminski stated.
"Wagner" in Belarus
The founder of PMC "Wagner," Yevgeny Prigozhin, along with his mercenaries, attempted a failed coup in Russia in June. Afterward, the mercenary leader managed to negotiate with self-proclaimed Belarusian President Alexander Lukashenko for the relocation of the "Wagner" personnel to Belarus.
Over the past few weeks, columns of mercenaries have been actively arriving in Belarus. The country's authorities intend to use them to train their own army.
According to the monitoring channel "Belarusian Hajun," 12 columns of "Wagner" mercenaries have already been spotted on the territory of Belarus. They arrive with their military equipment at a military base in the Mogilev region.