Poland takes action to secure Zaporizhzhia NPP amid Russian threats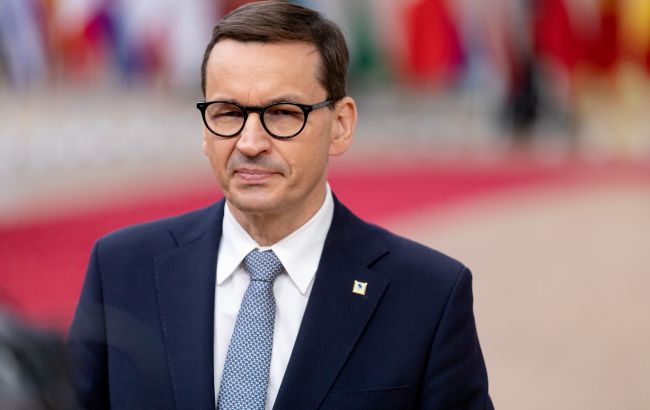 Polish Prime Minister Mateusz Morawiecki (GettyImages)
The Polish government, together with President Andrzej Duda, is doing everything to prevent Russia from engaging in any dangerous activities at the Zaporizhzhia Nuclear Power Plant, said Polish Prime Minister Mateusz Morawiecki in his interview with Polskie Radio.
"We are working together with President Andrzej Duda to build an international coalition to propose and implement appropriate measures and exert pressure on the Russian Federation to refrain from any dangerous activities related to this nuclear power plant," said Morawiecki.
He also mentioned recent discussions on this issue with French President Emmanuel Macron and other European leaders. He said that the threat posed by the Zaporizhzhia NPP is of enormous concern, primarily for Ukraine, but also for other regions.
According to the Polish Prime Minister, the actions of the International Atomic Energy Agency (IAEA), which also collaborates with the Russians, are crucial in this situation. Morawiecki highlighted the significant importance of international pressure, particularly from the United Nations.
Terrorist attack threats at Zaporizhzhia NPP
Recently, Ukrainian President Volodymyr Zelenskyy announced that Russians are preparing a terrorist attack at the Zaporizhzhia Nuclear Power Plant, intending to release radiation. He said that the occupiers have already prepared everything for it.
Kyrylo Budanov, the head of the Main Intelligence Directorate of the Ministry of Defense, said that the Russians have additionally planted explosives at the Zaporizhzhia NPP, specifically at the cooling pond.
However, the United States does not currently detect any readiness on the part of Russia to deploy nuclear weapons or blow up the Zaporizhzhia Nuclear Power Plant.