Poland detains 46 suspected Russian and Belarusian spies in seven years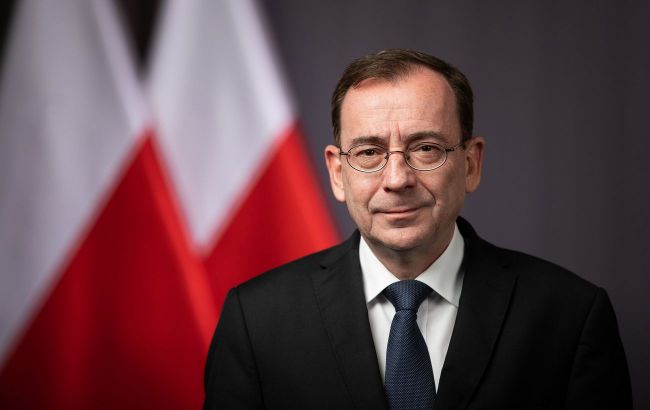 Minister of Interior and Administration of Poland, Mariusz Kamiński (wikimedia.org)
The Internal Security Agency and Military Counterintelligence Service of Poland detained 46 individuals suspected of collaborating with Russian or Belarusian intelligence between 2016 and 2023, according to the Minister of Interior and Administration of Poland, Mariusz Kamiński, InfoSecurity24.pl reports.
According to Kamiński, this statistic indicates a significant increase in the effectiveness of Polish security services. He noted that between 2008 and 2015, Polish services had made a total of 11 accusations against individuals suspected of espionage.
Kamiński states that between 2016 and 2023, Poland identified 55 Russian and Belarusian intelligence officers working in the country under the cover of diplomatic status.
He points out that the expelled Russians and Belarusians from Poland were actually officers of special services conducting espionage activities against the state. In contrast, during the years 2008-2015, these mechanisms were used much less frequently, and Poland expelled only seven "diplomats."
Furthermore, during the period of 2016-2023, thirteen diplomats were denied accreditation, as their presence in Poland posed an intelligence threat. In the years 2008-2015, a similar situation happened only with one diplomat, according to Kamiński.
He also reported that since 2016, entry to Poland was prohibited for 816 individuals whose presence in Poland would have posed an intelligence threat, primarily due to their direct connections with Russian and Belarusian intelligence services.
Russian spies in Poland
Reports about the detention of Russian spies in Poland began to appear in mid-March. Because of their activities on railway tracks and critical infrastructure sites in the country, Poland even raised its state of alertness.
In July, Poland announced the detention of a Russian agent who had been monitoring military facilities and seaports in the country. According to Minister Kamiński, this individual was the 15th person arrested as part of the investigation against the spy network.
The Washington Post reported that Russian intelligence agencies had established a network of amateurs for operations, including sabotage in Poland.