Poland declares missile that fell a year ago in Przewodów to be Ukrainian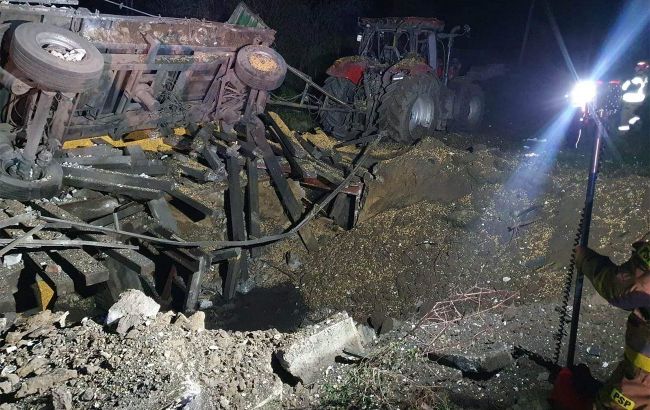 Polish experts declare the missile to be Ukrainian (twitter.com/wolski_jaros)
Polish experts claim that the missile responsible for the deaths of two individuals at a grain dryer in southern Poland in November 2022 was launched by Ukraine, according to Rzeczpospolita.
This conclusion was reached "despite the lack of cooperation from Ukraine, which has not provided any materials to Poland."
Anonymous sources within Rzeczpospolita, familiar with the investigation's progress, revealed that Poland has determined the rocket that landed in Przewodów was a S-300 5-W-55 surface-to-air missile fired from Ukrainian territory.
"This missile has a range of 75 to 90 kilometers. At the time, Russian positions were located in a place from which no Russian missile could have reached Przewodów," a source said.
The newspaper quotes Lukasz Lapchynski, a representative of the Polish prosecutor's office, who announced that the prosecutor had received the expert conclusion but did not disclose its content due to its confidential nature.
NATO country attacked
On November 15, during Russia's massive attack on Ukraine, a missile fell in the village of Przewodów in Poland, resulting in the deaths of two people.
The very next day, Polish President Andrzej Duda announced the absence of evidence that the missile had been launched by Russian military forces, although suggested it could have belonged to the Ukrainian air defense.
Russian missiles have repeatedly entered Polish airspace, but Warsaw has not shown any noticeable reaction. Additionally, on August 1, 2023, Belarusian helicopters demonstratively crossed the Polish border. Initially, the Polish side denied the border violation, but the Ministry of Foreign Affairs later issued a protest.