Belarusian helicopters spotted over Poland, Warsaw denies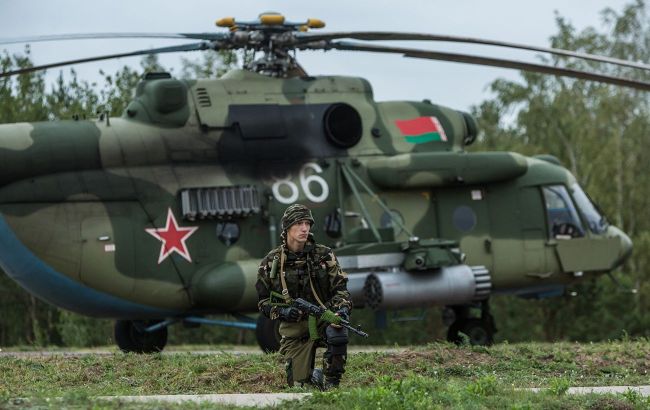 Illustrative photo (Photo: Getty Images)
Local residents of the village of Bialowieza witnessed Belarusian military helicopters flying over their homes. During this demonstrative flight, both Mi-24 and Mi-8 helicopters were spotted.
Photo: Belarusian helicopters (twitter.com/SluzbyiObywatel)
The Polish authorities deny any violation of their country's airspace.
Polish military is closely monitoring to ensure that none of the helicopters cross the border. It is also noted that the Belarusians informed about their flights near the Polish border.
During one of the flights, residents of Bialowieza spotted the helicopters. According to reports, there was one helicopter and one unmanned aerial vehicle.
RMF FM also reported that Polish radars did not detect any crossing of the border. Soldiers acknowledge that the vehicles were visible from Bialowieza under suitable visibility conditions, which may have given the impression that they were on the Polish side.
The threat from the "Wagner" mercenaries from Belarus
There is concern over the presence of "Wagner Group" fighters in Belarus. After a failed coup attempt, some of the Wagner mercenaries have arrived in Belarus and are stationed in a tent camp near the Osipovichi military base.
Recently, the Prime Minister of Poland, Mateusz Morawiecki, stated that the Wagner fighters stationed in Belarus were directed towards the Suwalki Corridor, which connects Poland with the Baltic countries and separates Belarus from the Kaliningrad region of Russia.