Putin's isolation is hygiene, not sanctions - Office of the President of Ukraine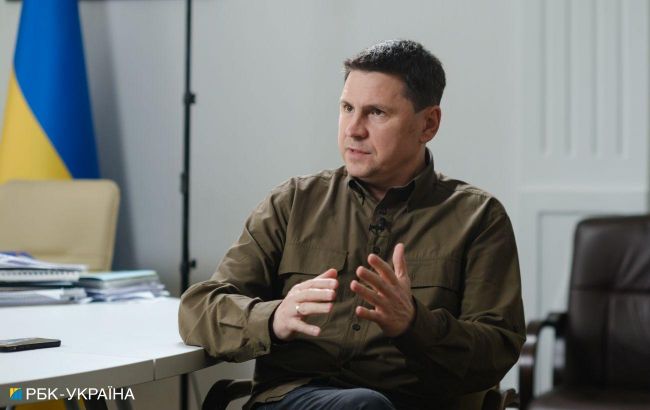 Mykhailo Podolyak, Advisor to the Head of the Office of the President of Ukraine (photo: Vitalii Nosach, RBC-Ukraine)
The isolation of the Russian dictator Vladimir Putin is a simple matter of personal hygiene, not "sanction measures," states Mykhailo Podolyak, Advisor to the Head of the Office of the President of Ukraine, in his Twitter-account.
"Today, every political leader must understand: any contact with an officially wanted war criminal (aka the President of Russia) constitutes not diplomatic work but an international manifesto - a declaration of support for genocide, terror, and war crimes. Conversely, isolating one's name from Russia is not a mere 'sanction measure,' but a straightforward matter of personal hygiene," states Podolyak.
Negotiations with Russia
In a development from the past year, President Volodymyr Zelenskyy took a definitive stance, following a directive from the National Security and Defense Council, asserting that engaging in talks with Vladimir Putin, whom he referred to as a dictator, was unfeasible.
Dmytro Kuleba, the Foreign Minister, echoed this sentiment, emphasizing that Ukraine remains resolute in its refusal to engage in any form of agreement with the dictator mentioned above.
For negotiations to be resumed, Russia must:
A complete withdrawal from Ukrainian territory is imperative.
A comprehensive revamp of its political leadership is necessary.
Acknowledgment of its role in war crimes is essential.
Surrendering the architects of the conflict for tribunal proceedings is a crucial demand.